10-year-old boy dies after being shot at high school football game
|
Micah, a 10-year-old who was shot during a high school football game on Friday in New Jersey has died. Officials confirmed the boy's death to WPVI.
Micah, whose nickname was "Dew," was injured when gunfire broke out at a high school football game in Pleasantville, New Jersey. A 15-year-old also suffered an injury, as well as Ibn Abdullah, 27, who police believe was the target of the shooting.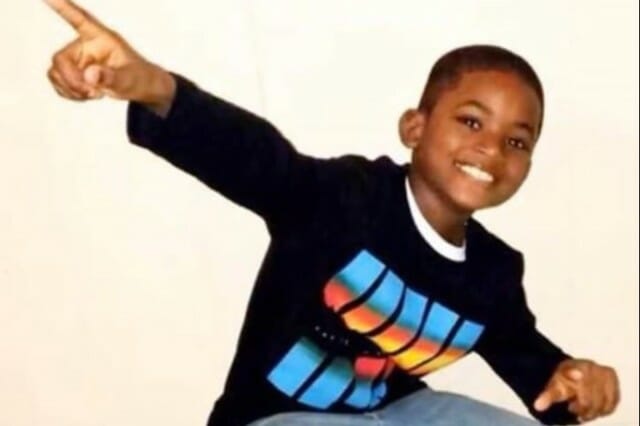 Six men, including Abdullah, were charged in connection with the Friday night shooting.
"The venue simply presented an opportunity for criminals to pursue their own form of petty vengeance against one another," Atlantic County Prosecutor Damon Tyner said in a statement.
"As a result, an innocent child was caught and injured in their crossfire. Our community will not be held hostage by a few idiots intent on jeopardizing our safety and the safety of our children."
The community won't let violence win.
"Unfortunately six or seven individuals that had nothing to do with the two schools competing ruined it for everyone," Tyner said. "The vicarious trauma that they placed upon kids and students at that game will be untold. That should be criminal enough that these kids have been robbed of their youth."
Play was suspended following the shooting and was rescheduled for Wednesday afternoon, where the Philadelphia Eagles will host the student athletes and their families at Lincoln Financial Field in Philadelphia.
A GoFundMe has been set up to assist Micah's family with his medical bills.
This is an absolutely heartbreaking story. An innocent boy died because of senseless violence. This must be stopped.
Share this to send your condolences to Micah's family.
Join our list
Subscribe to our mailing list and get interesting stuff and updates to your email inbox.