15-year-old makes app that helps his grandmother with dementia
|
Dementia can be a crippling condition, one that greatly affects its victims and possibly even more so their loved ones.
After all, caring for someone with dementia often requires round-the-clock caregivers, as well as health workers and family members devoted to longterm assistance.
It's truly cruel, watching someone you love slip into dementia's clutches, knowing you'd give everything you have to help them.
Well, one 15-year-old from Lexington, Massachusetts, named Logan Wells, decided he could do something, by thinking a little outside the box. His grandmother, Nannie, suffers from dementia, and so, with the help of his father, Eric, Logan developed an app to help keep his grandmother's caregivers on the same page.
Speaking to Colonial Times Magazine, Hallie, Nannie's daughter, said: "When we first started there were pieces of paper all over Nannie's house: the chore chart on the fridge, the calendar on the kitchen counter, the medication check-off."
As Nannie's condition worsened, she required more caregivers, meaning there were even more moving parts in an already complicated affair.
"It became really hard to stay on the same page, because we had to have multiple group chats," Logan explained to Best Life.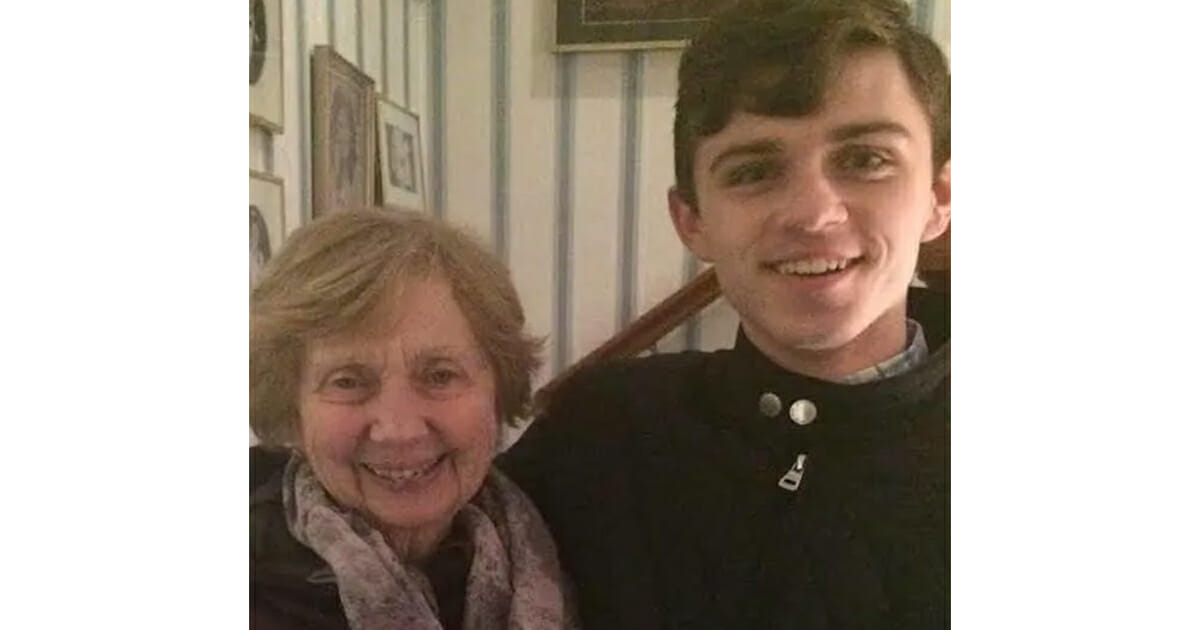 15-year-old Logan put his mind to work on a way to straighten things out: an app he called CareZare. "I learned the coding and my dad helped me create the prototype, and then we contacted a father-son duo to help us with the development."
It took two years to develop the app, which included alerts that came into effect when Nannie's clothes washer broke down and a plumber was needed.
The app also has a calendar feature to help keep track of doctor visits, and a daily journal feature where caregivers can log time spent with Nannie and make notes on her condition.
"We started to think – we can build this so it's useful to other people," said dad, Eric. "We felt there were opportunities to really promote team-based care at the family level."
As a result, caregivers everywhere can now download the app in Apple or Android store and use it free of charge.
The CareZare website reads: "CareZare allows caregivers to take a team-based approach to care-giving instead of going it alone. Involve other family, friends and outside professional services on a single platform for ease of communication and better care."
What an incredible idea, and what a brilliant initiative by 15-year-old Logan. We're sure his grandmother is mighty proud of him.
Share this article to spread some good news today. Perhaps someone you know could make use of the app!
Join our list
Subscribe to our mailing list and get interesting stuff and updates to your email inbox.