4-year-old model with Down's syndrome steals the show in American Girl
|
A beautiful young girl model with Down syndrome is making waves in the U.S., having become the new star of toy catalogue American Girl.
Ivy Kimble featured in the magazine's October edition and, by all accounts, absolutely stole the show in the process.
Great care has always been taken to ensure the dolls within the magazine reflect girls from all walks of life, including those with hearing aids, insulin equipment, crutches, guide dogs, and wheelchairs.
They'd never had one with Down's syndrome before, however. Until now.
Not only that, but the positive note of diversity rings true with their models, as well. 4-year-old Ivy, from Chicago, featured in October holding a small American Girl doll who also had Down's syndrome. She dazzled in a red sparkly dress, and the smile on her face said it all.
Mom Kirsten Kimble was naturally oh-so proud.
"I have four girls and to have one of them in the [American Girl] catalogue is every mother's dream," she told ABC7.
"But especially having a child with Down syndrome, there's not a lot of print or media with a lot of kids with Down syndrome.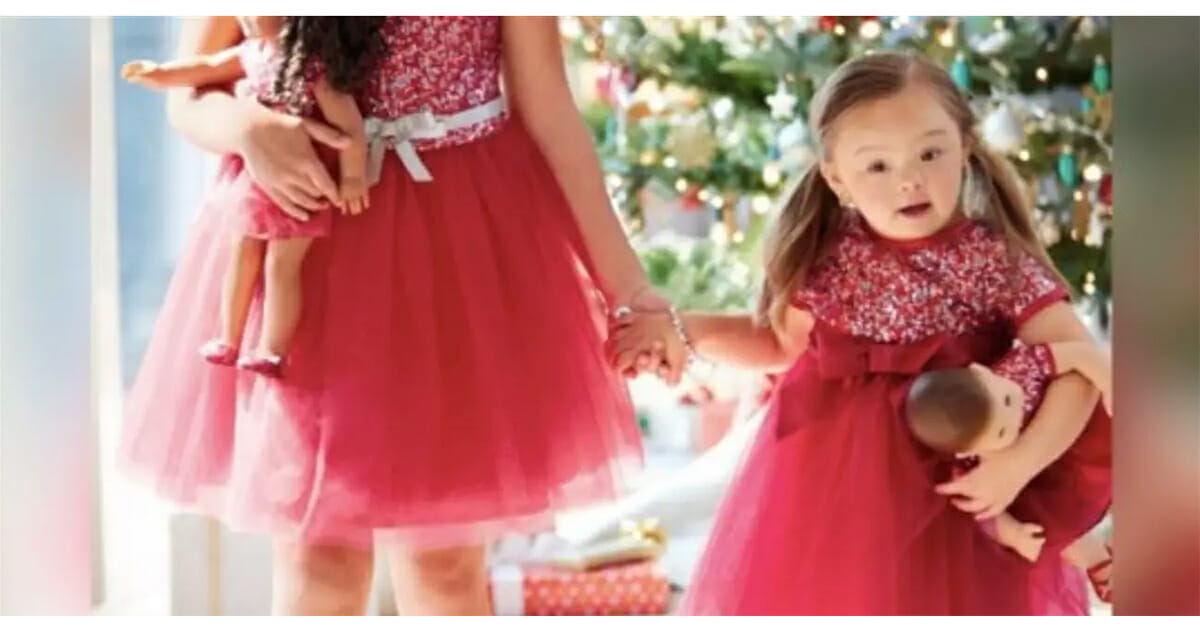 "So, it's a big deal for her. I mean, she's a cute little girl and she has Down syndrome and she's in the catalogue. We're proud."
Kimble also added that she hopes in the future such inclusions will become natural. It's great to see the positive attention Ivy is generating, but better that her featuring in the magazine was accepted as normal in the first place.
"For us, we want to keep seeing kids of all abilities out there in print," her mom said.
"And I love that these companies are trying to make the conscious effort to continue to put them in print. My hope is that…it stops being a conscious effort and it just becomes natural. They're just seen everywhere."
We couldn't agree more, Kirsten! We think your daughter Ivy is beautiful just as she is.
If you agree, share this article on Facebook to show your support.
Join our list
Subscribe to our mailing list and get interesting stuff and updates to your email inbox.