Anti-vaxxer investigated for "selling" lollipops infected with chickenpox
|
Regardless of your stance on vaccinations vs anti-vaxx, there's one thing I think we can all agree upon: purposely aiming to infect someone with a disease is utterly abhorrent.
Police in Australia are now investigating a mother who claimed to be selling lollipops infected with her son's chickenpox in a bid to "help" the anti-vaxxer community.
Reports claim the mom in question posted her 'offer' to an anti-vaccination page on Facebook ahead of this year's Halloween. She told readers of the page that she was the owner of a tainted batch of candy that she could sell for the fee of $1 Australian.
Bizarre post
In her post, the woman detailed how her "beautiful son" has chickenpox and so they'd decided to "help others with natural immunity this Halloween."
Though not specifically stating what she's done to the lollipops, the mom said she couldn't wait to help others in the community, insinuating that the lollies are in some way tainted.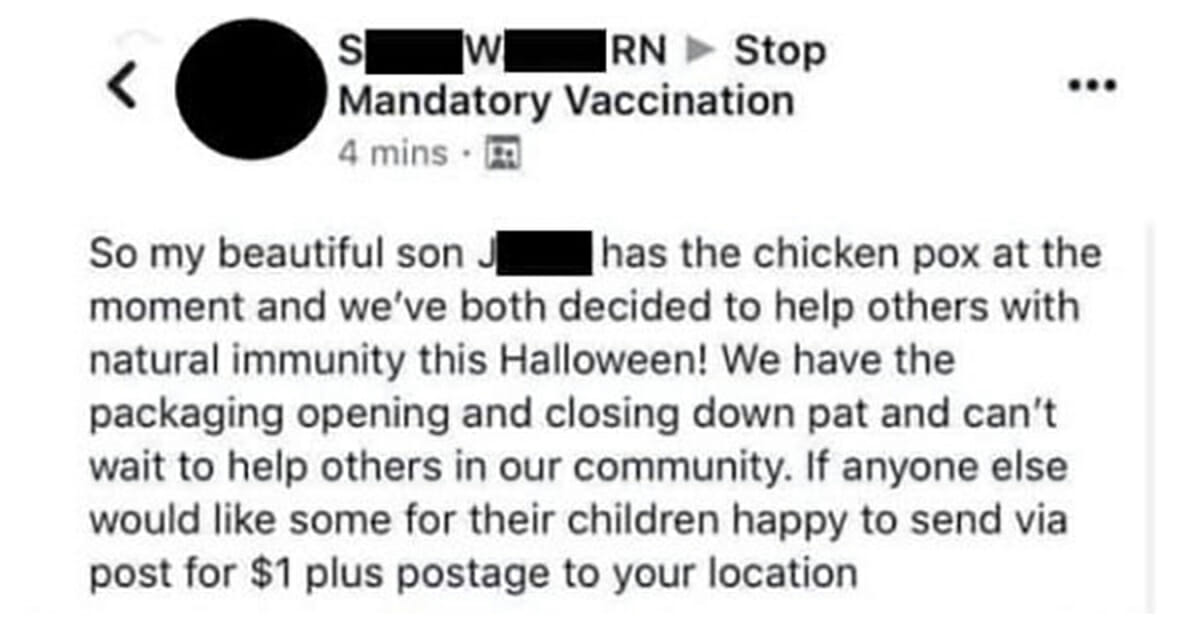 The candy was going for $1, plus postage, but it wasn't long before the post was spotted by a number of people who were dismayed by the idea.
One page that saw it was Light For Riley, created to stress the importance of vaccines by the parents of Riley Hughes, a boy who died from whooping cough.
Riley's dad contested the strange offering, stating: "Have you ever seen something that instantaneously makes your skin crawl? How's this.
1. Get excited by your child being infected with the chickenpox virus.
2. Formulate a plan to intentionally infect other people's children unknowingly by distributing contaminated lollipops to the community on Halloween.
3. Proceed to gloat about it on a Facebook anti vaccination group.
It's not often I'm lost for words but this just about does it."
Unsurprisingly, there was widespread backlash to the woman's post, especially since it was claimed on her own Facebook page that she was a nurse. A spokesman for Queensland Health, in control of staffing at all the state's hospitals, confirmed the woman is not a nurse.
As per news.com.au, they said: "There are no current or former employees by that name that have worked for Queensland Health as a registered nurse.
"This is a serious issue and has been referred to police, who are investigating."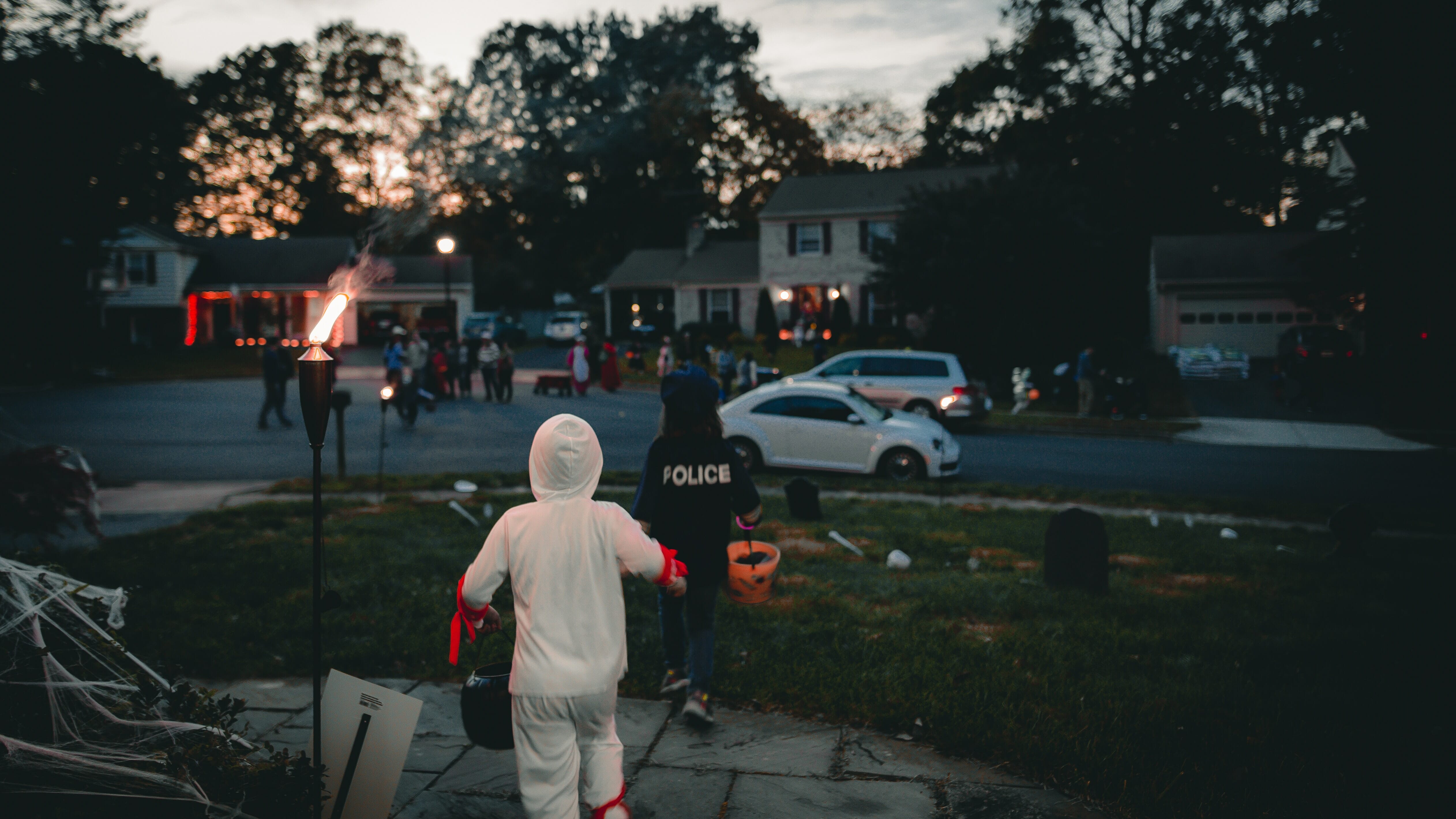 Refusing to back down, though, the unnamed woman replied: "Dear internet trolls.
"You think you're right by judging me and my trying to report me and get me fired. I don't care. The health and wellbeing of my baby is far more valuable than any job.
"You say I'm vile and gross like I have done something that hundreds of thousands of parents haven't already done.
"How many times do you see children dropped off to day care or school when they're clearly sick and contagious? Exactly!
"And I'm offering life long immunity for the price of a couple of blisters and a few days off school."
I don't even know where to begin! What a shocking and disturbing turn of events.
The idea that anyone would actively sell tainted lollipops makes me feel sick to my stomach.
Share this article if you, too, hope the matter is investigated thoroughly.
Join our list
Subscribe to our mailing list and get interesting stuff and updates to your email inbox.