Baby Logan, aged only four months old, loses both hands after being diagnosed with vasculitis
|
As a parent, there is one thing that I constantly worry about – and that is that something should happen to my precious children.
Diseases, cancer, infections …. There are many dangers out there, but no one should have to undergo the horrible things that the Currie family are now forced to suffer through.
WARNING GRAPHIC CONTENT:
Four-month-old Logan's parents Matthew Currie and fiancée Shaneace, from Australia, first noticed something was very wrong with their little boy when his vomit was yellow in color.
In October, the family had planned a trip to the beautiful Gold Coast and the boy's symptom appeared before that trip. The concerned parents went to a doctor with their child, but the doctor stated there was no danger with little Logan. He told them not to worry.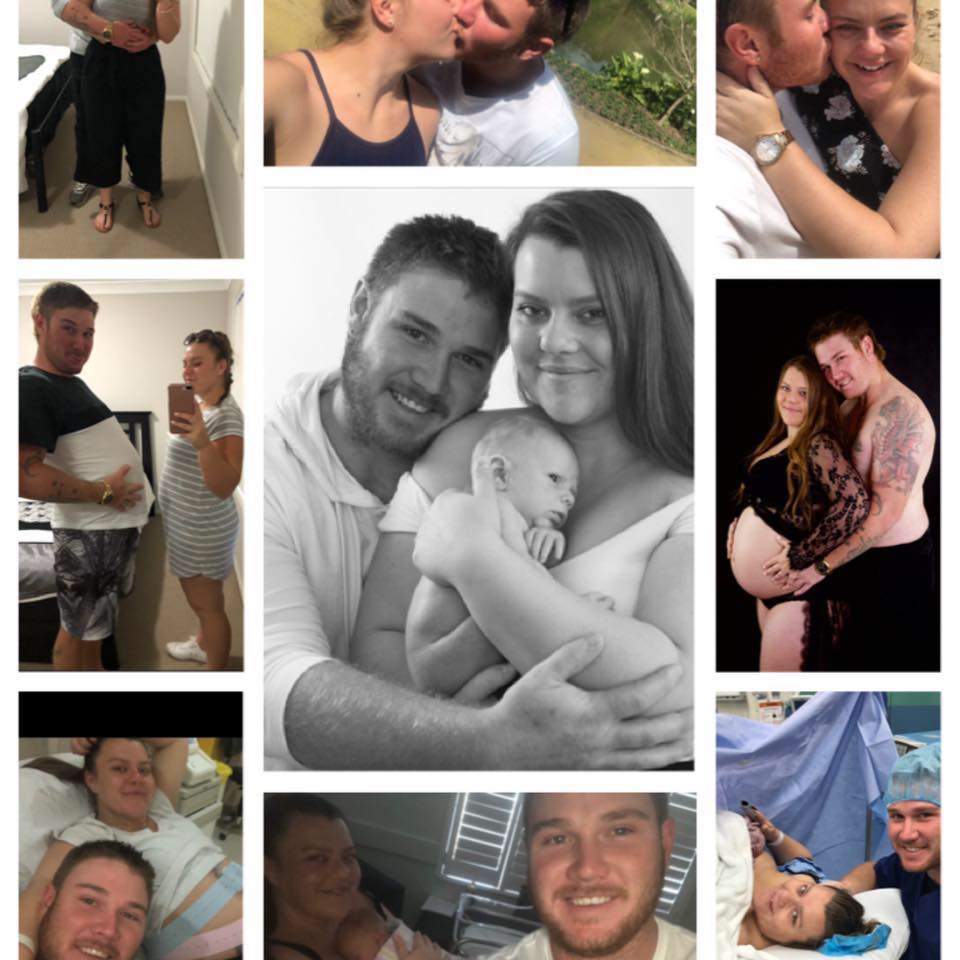 During the holiday, Logan's health deteriorated. He vomited and screamed, whilst his skin developed a red rash.
Matthew and Shaneace panicked when they saw their son struggling.
"So we rushed him into the Gold Coast University Hospital," Matthew Currie told 7NEWS.com.au.
The parents, both aged 26, were told that their boy had a urinary tract infection. They were sent home with antibiotics.
Unfortunately, the medication didn't help. Then, just one day after the hospital visit, all hell broke loose.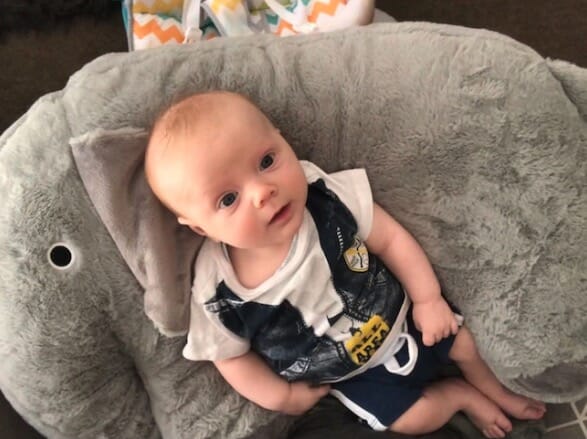 Logan's rash came back and he woke up screaming and sweating.
"His hand went purple as well so I thought something is seriously wrong," Currie said.
The boy was immediately rushed back to the hospital and put on life support. After multiple tests, the doctors believed that the four-month-old Long had two types vasculitis – Kawasaki and polyarteritis nodosa.
That means that his arteries are dilated and that creates blood clots throughout Logan's heart, lungs and body. The condition also prevents the arteries from carrying oxygen to his organs. As for now, doctors don't really know how to treat the two types of vasculitis. Worse, they have no idea why it's so aggressive.
"I wouldn't wish this upon my worst enemy," Matthew Currie told Daily Mail Australia.
At the Queensland Children's Hospital in Brisbane, Logan was given a round of cyclophosphamide, a type of chemotherapy treatment used to hold back the immune system.
"The words they used was to basically switch off whatever was causing this," Currie said.
It seemed like that treatment had worked – but only initially.
Matthew and Shaneace are now living in the Ronald McDonald House near Sydney's Westmead Hospital to be closer to Logan. The family is waiting for a genetics test to come back to determine the next steps of his treatment.
"He has clots in his heart and lungs, clots in his stomach and clots in various arteries and veins throughout his body," Matthew Currie said.
During this difficult period, doctors are doing everything in their power to to save as much of the boy's limbs as they can. It's simply a race against time.
Tragically, Logan will definitely lose both his hands, while his left leg has also been effected from the knee down.
"Doctors aren't sure how much of his arms he'll be able to keep. They're waiting for the dead skin to peel away to see what is still alive," Matthew Currie said.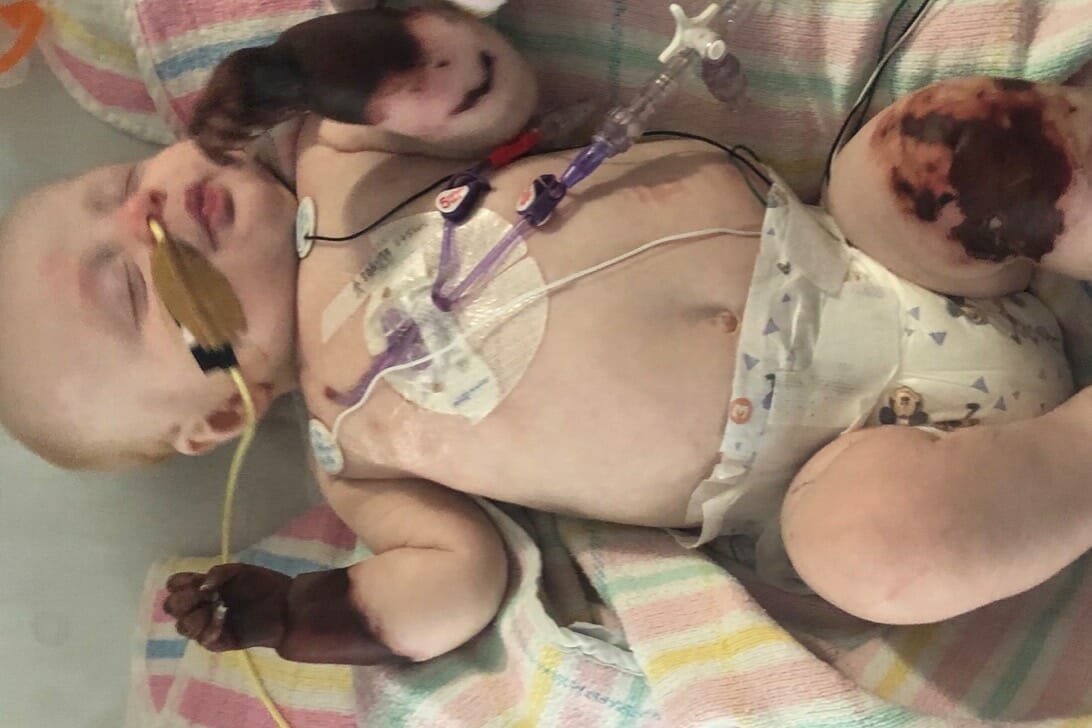 The family needs help to cover the hospital bills and Shaneace's maternity leave also runs out next month, meaning Matthew will have to go back to work while his son remains in hospital.
A GoFundMe, which has already raised $28,000, has been set up to help the family.
This is just unimaginable! My heart and thoughts go out to little Logan and his brave parents 😢❣️
Join our list
Subscribe to our mailing list and get interesting stuff and updates to your email inbox.