Blind and autistic boy meets Santa, and his reaction is so heartwarming
|
Christmas is a magical time for any child. Joy is in the air, communities are alive with festive cheer, and, of course, the opportunity to meet Santa is just around the corner.
Perhaps that latter point is even more important for those kids who face trials and tribulations in their normal lives. Meeting Santa is a huge thing for a kid, and one capable of bringing a whole lot of happiness.
When mom Misty Wolf took her son Matthew to meet Santa, she wasn't quit sure what to expect. Matthew is blind and autistic, but his love for Mr. Claus is real.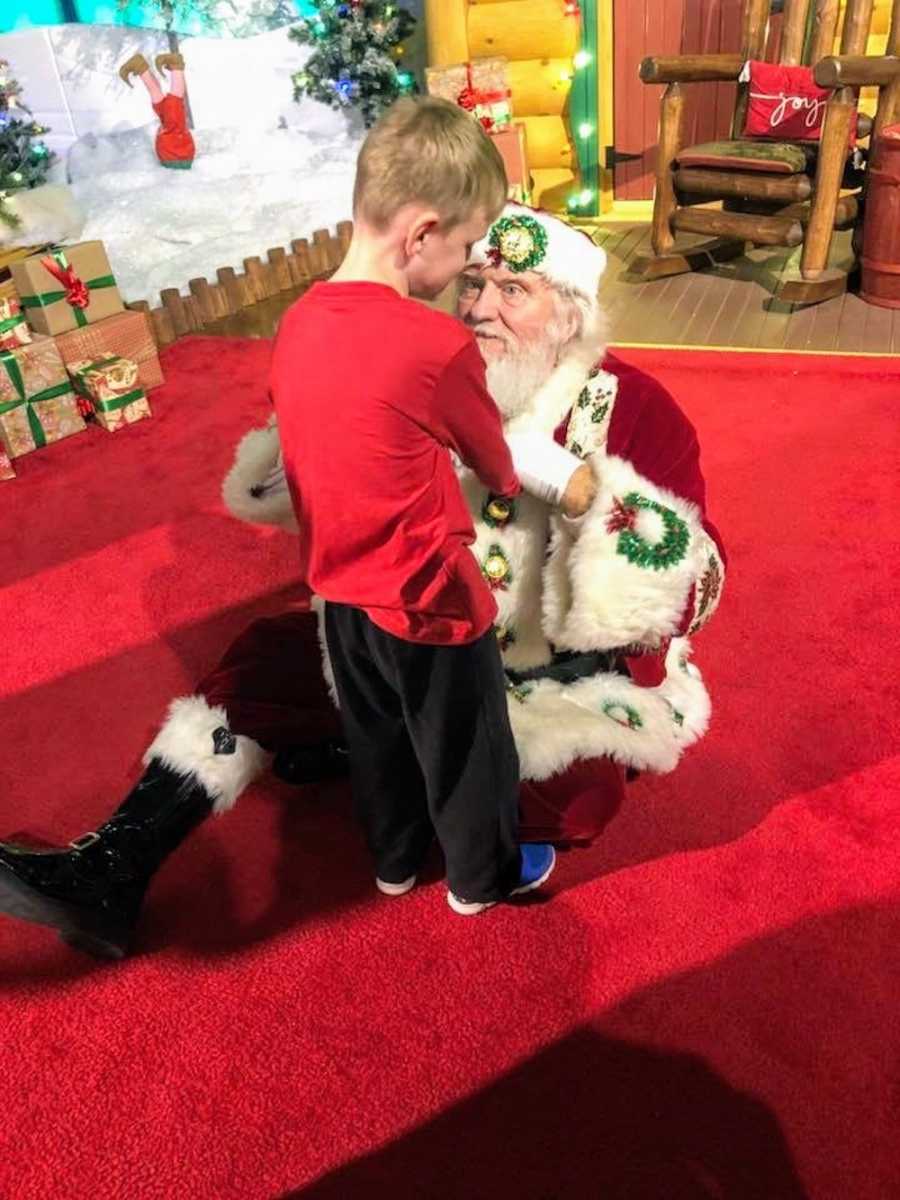 Misty's fears was allayed, though, the moment she told Santa about her son's condition.
Misty told Love What Matters: "I whispered to Santa, 'He is blind and autistic and is very interested in Santa'.
"He said, 'Say no more,' and immediately got down on the floor to greet my little man.
"He talked to Matthew for a long time. Let him feel all over him. Told him to pull his beard, feel his hat and talked about his red suit."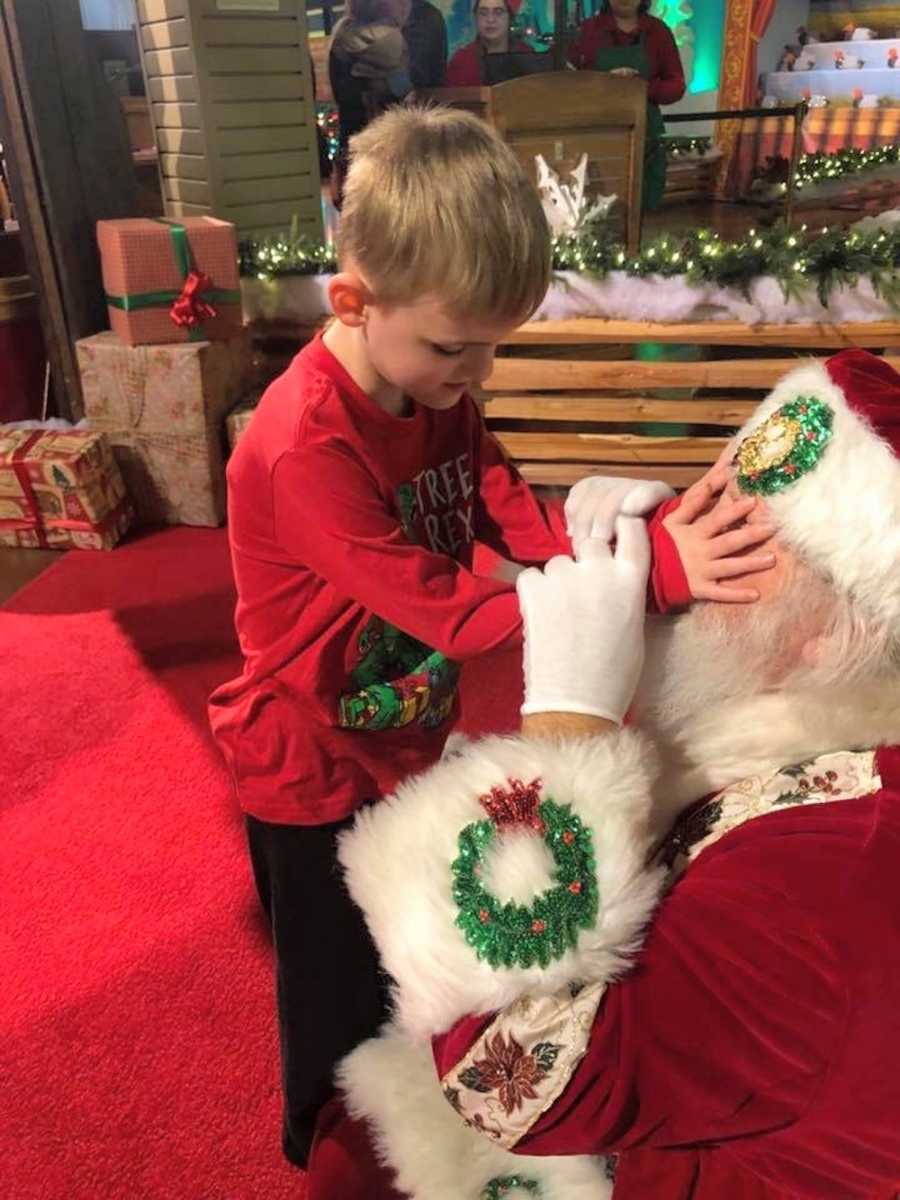 Santa asked Matthew if he wanted to feel anything. The boy replied, "Your eyes that twinkle" (from the poem 'Twas the Night Before Christmas").
Santa let him touch his eyes for as long as he wanted, making Matthew comfortable.
Misty wrote: "Then Santa said, 'Have you ever felt a real reindeer?'
"Santa then carried him over to the display area. And had Matthew pet the reindeer they had set up. It was great. My heart was full seeing Matthew so interested. Best Santa ever!"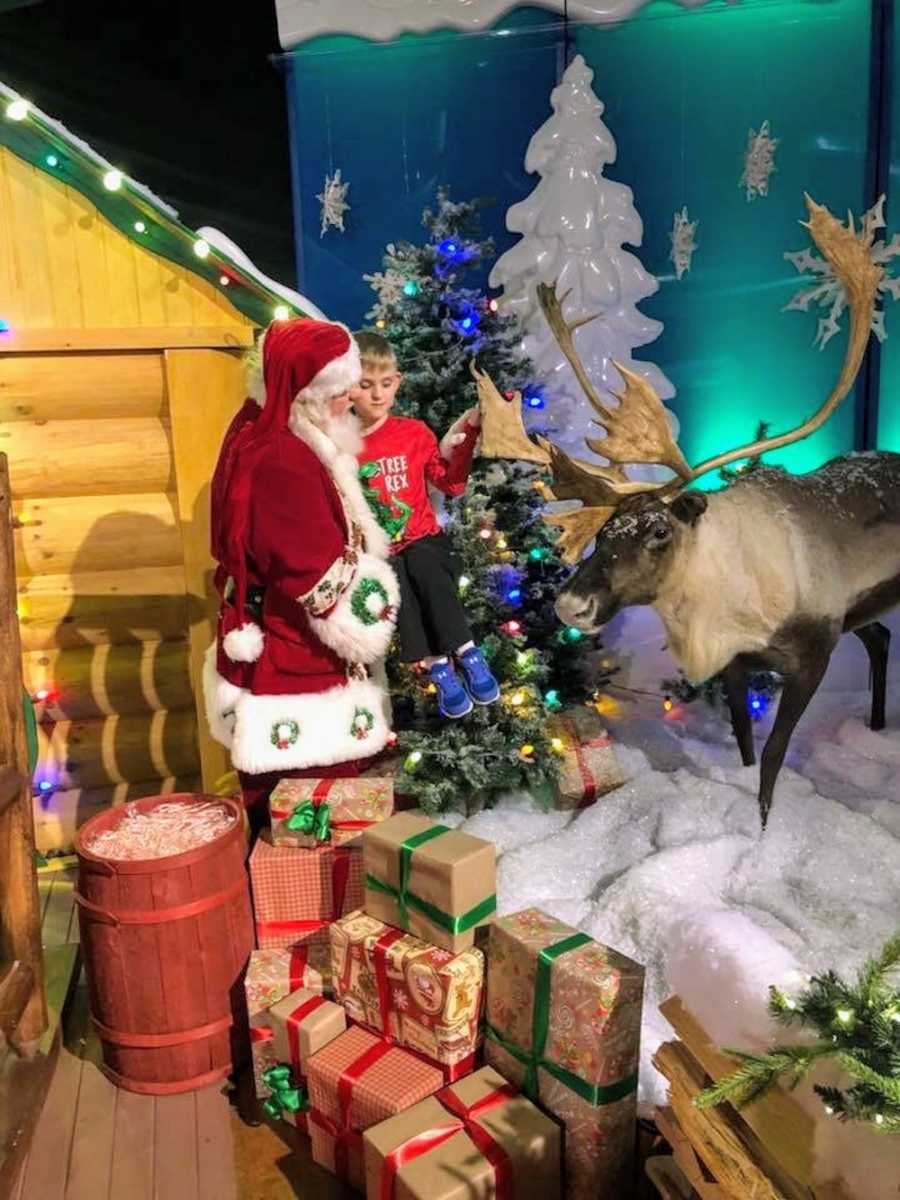 Misty went on to explain that 6-year-old Matthew was born a 24-week preemie. His twin brother didn't survive, and Matthew himself spent 111 days in NICU. Doctors feared Matthew would never walk or talk, but he's since proven them wrong.
Way to go Matthew, we hope you have a great Christmas!
And thank you, Santa, for making this little boy's day a truly fantastic experience.
Join our list
Subscribe to our mailing list and get interesting stuff and updates to your email inbox.