Boy breaks down in tears when principal lets him see colors for the first time
|
A good teacher gets us to see the world in a whole new way… but one teacher did that literally, thanks to a remarkable surprise for one of his students.
It's a heartwarming video that's going viral—and helping many people to see a brighter world.
A 12-year-old named Jonathan Jones is severely colorblind. "My brother found out fairly recently," his brother Ben told E! News. "It's hard to determine when they're young."
Jonathan has gone his whole life not being able to see all the rich colors of the world, and not knowing what he was missing out on. But that all changed thanks to a very special lesson in school.
It turns out, Jonathan's school principal, Scott Hanson, is also severely colorblind, and when the class was learning about colorblindness in class, he showed up with a very cool surprise for Jonathan: he let him use his Enchroma colorblind glasses—glasses that correct one's vision to see colors correctly.
Jonathan had no idea what to expect when he put the glasses on…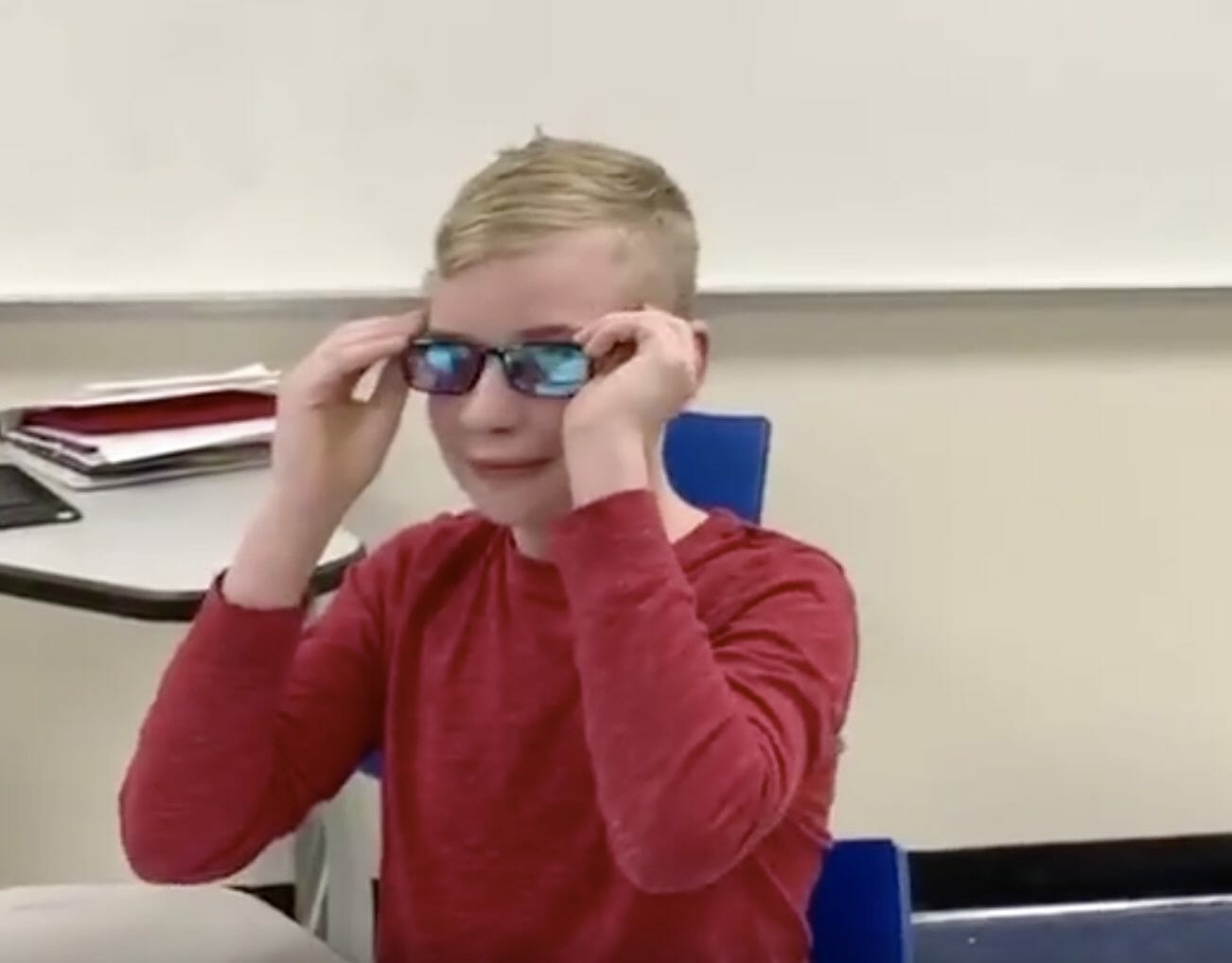 But in an instant, Jonathan was seeing all the full colors of the world for the first time. He was speechless, and could only communicate his joy with a thumbs up: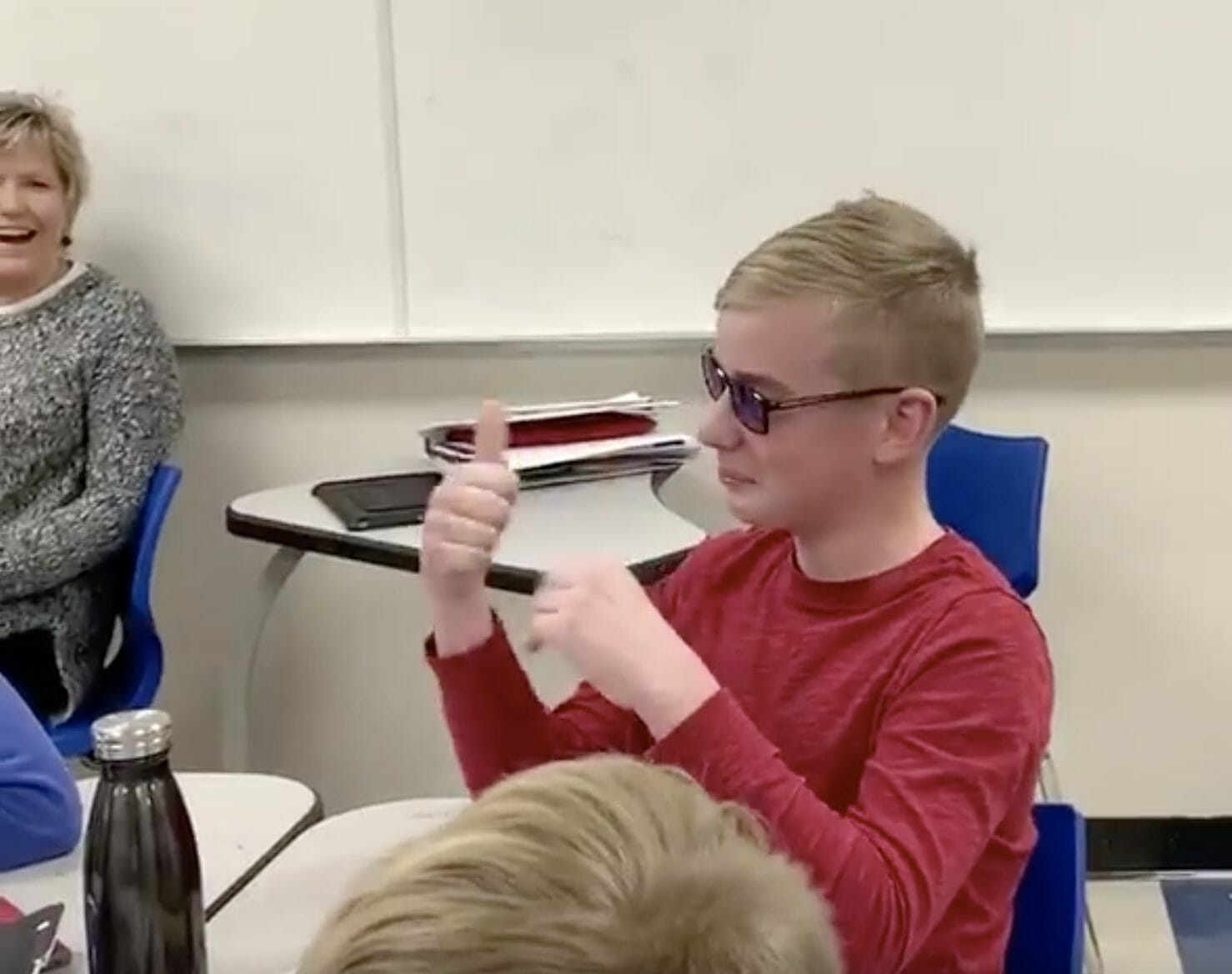 Soon Jonathan was overwhelmed with emotion. He had to take the glasses off momentarily… to wipe away the tears.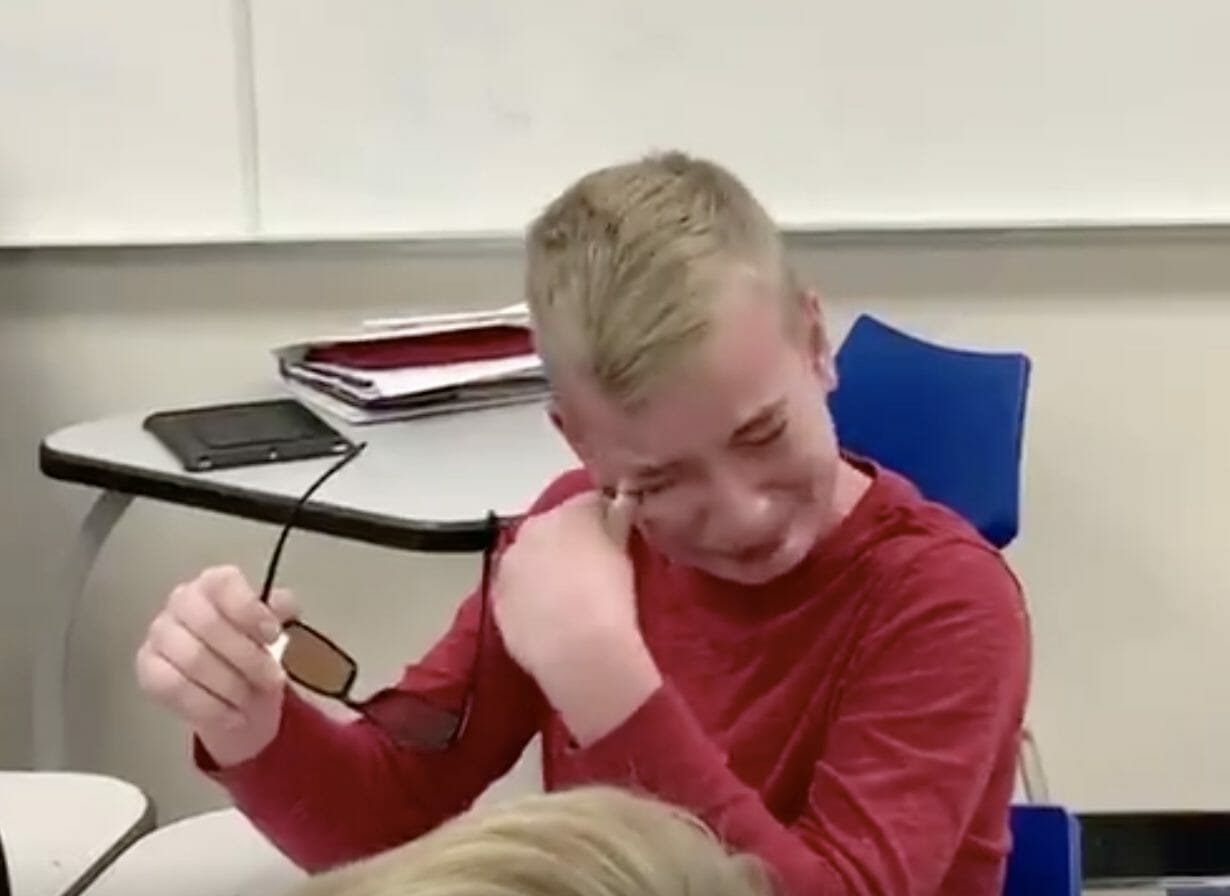 No one understood those emotions better than Principal Hanson, who went up and hugged Jonathan: "I told you it was gonna be a little emotional!" the principal says.
"That just tells you how beautiful the world you have is," he said. "So be happy, be appreciative of it."
They were wise words from a very kindhearted educator. "He's been great for my brother and all the kids at that school," Ben told E! "He's a great leader for the kids."
Jonathan continued to walk around the room experiencing all the colors he could, from a small painting to a rainbow-colored periodic table.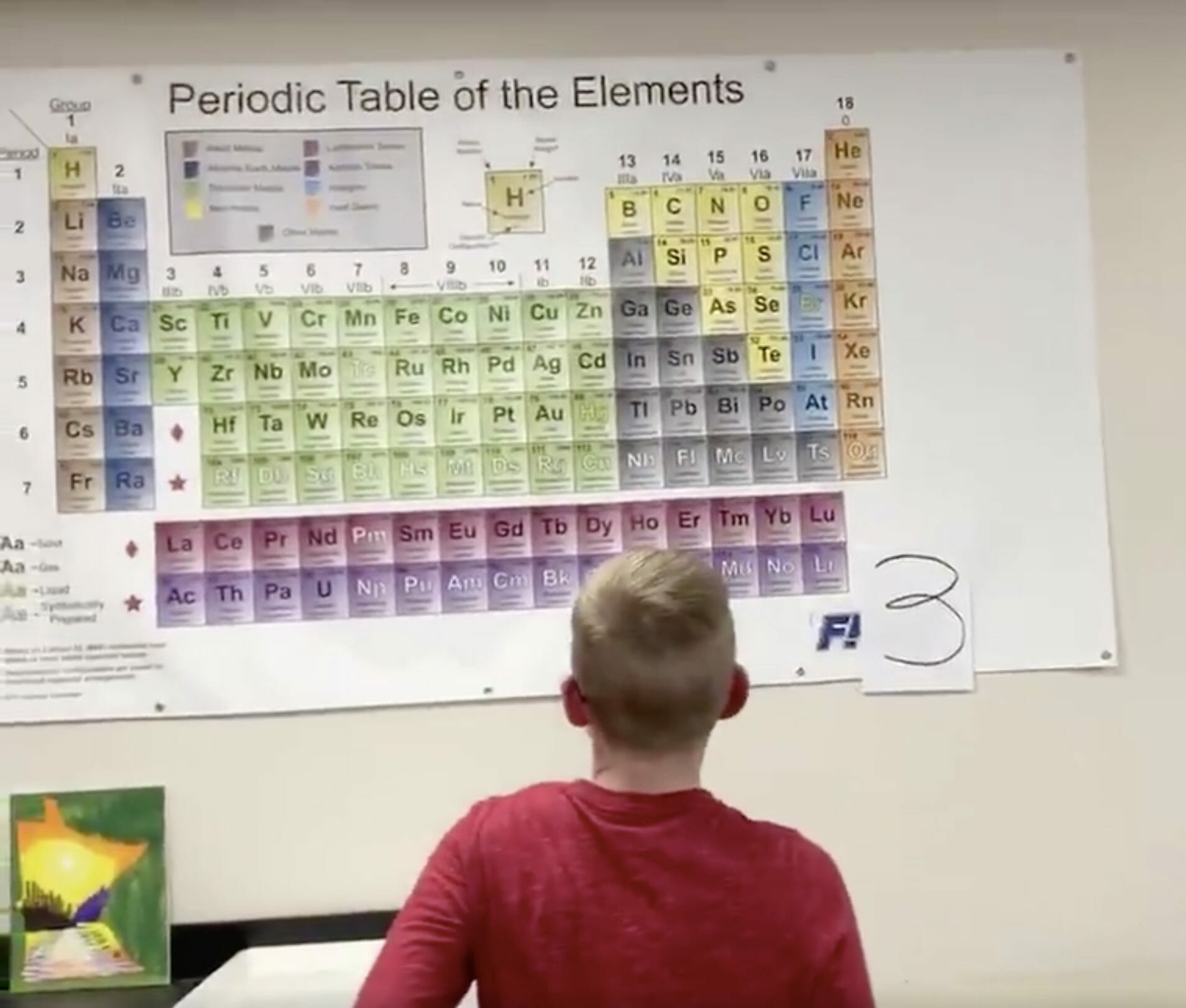 But since you can't get the full experience from a science classroom alone, Principal Hanson, who got the glasses three years ago as a gift from his family, let him keep them for the day, encouraging him to get a pair of his own.
However, the family couldn't afford the pricey color specs, but with so many people offering to help buy Jonathan the glasses, they started a GoFundMe page to raise funds for them.
As the video went viral on Twitter, the fundraising went well beyond their wildest dreams: after asking for an initial goal of $350, the campaign currently has over $26,000.
That extra money will now go towards buying the glasses for other colorblind kids who need them… and even better, Enchroma, the company that makes them, is matching every purchase with a free pair.
"We are BLOWN AWAY with the generosity you all have shown Jonathan," Jonathan's mother Carole Walter Jones wrote on GoFundMe. "Thank you!"
It's an amazing story—not only did this boy get to experience colors for the first time thanks to the kindness of his principal, but his story led to countless other kids getting the same chance.
Share this story!
Join our list
Subscribe to our mailing list and get interesting stuff and updates to your email inbox.