Boy with Down syndrome comforts classmate with autism in loving video
|
We often get so caught up in our lives as adults that we forget there's an awful lot to be learned from children.
After all, kids see the world through completely different eyes to those who have been on the Earth a long time. Kindness and compassion are usually traits that are commonplace; most children just know that if someone's down, they should try and cheer them up.
If anyone is in need of a reminder, just check out this heartwarming video that went viral recently.
In it, an elementary school-aged boy with Down syndrome consoles his classmate, who happens to have autism, when he sees he's struggling.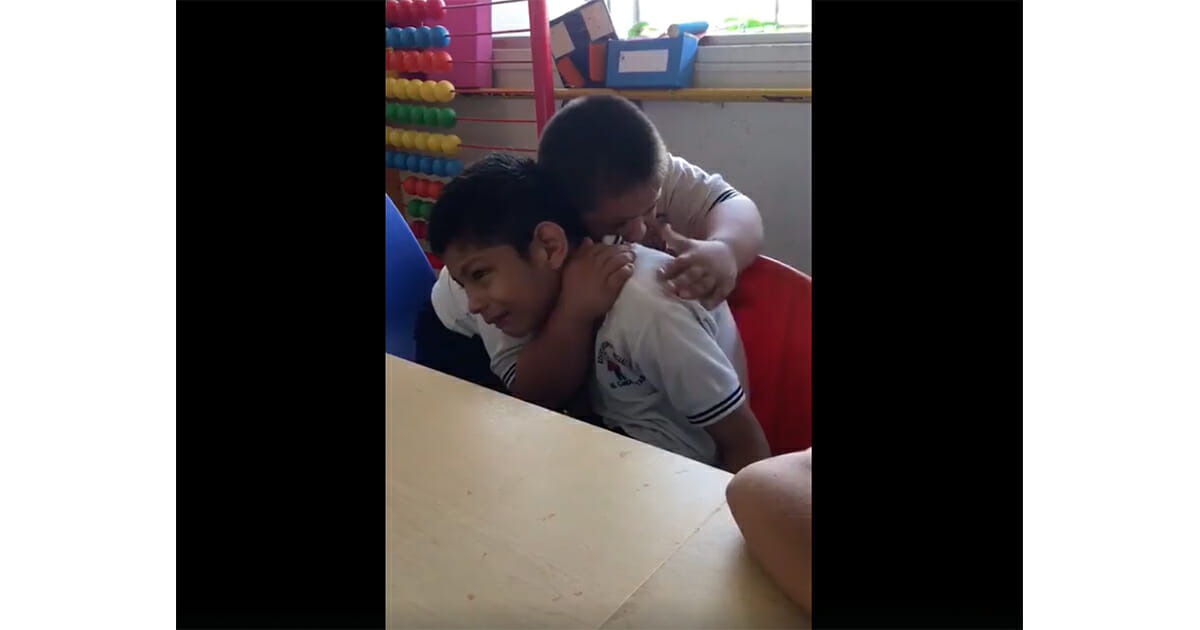 The video, captured by a teacher at a school in Mexico, shows a kindhearted young boy approaching his crying classmate and wiping away his tears. He then offers a big hug while stroking his hair to calm him down.
An example of pure, unbridled innocence, the video has gone viral online, and it's not at all difficult to see why. Across social media it's already amassed 19 million views!
Watch the video below:
By the end of the clip, the crying school boy certainly appears to be calmer.
A clip to warm the heart. If only the rest of the world were able to follow the lead of these two boys.
Share this article if the video put a smile on your face.
Join our list
Subscribe to our mailing list and get interesting stuff and updates to your email inbox.