Dad dies while hanging Christmas lights with his family
|
A 39-year-old Texas man died this weekend while hanging Christmas lights.
Felipe Gallegos was working on a client's house with his wife, Alisha Flick and their 17-year-old son Kaymin Flick when tragedy struck. Alisha and Kaymin were in the front yard of the home when they heard a noise.
"I got out and I went over there, and he was laying on the concrete," Alisha told WFAA. "He was saying 'Help me, help me,' and so I called 911."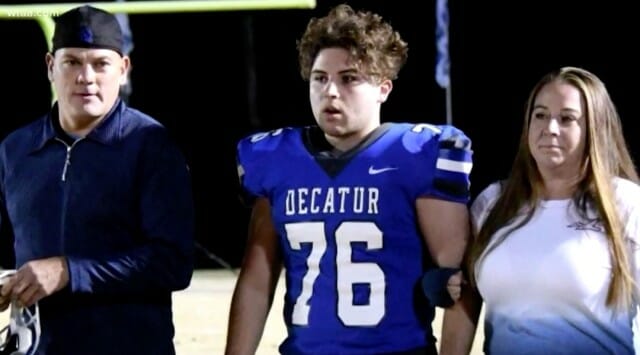 Paramedics arrived and rushed Felipe to the hospital.
Felipe had a skull fracture, bleeding in his brain, and a chest fracture.
"My son kept saying, 'Dad if it hurts just squeeze my hand.' And he squeezed my son's hand, and then all of a sudden he quit breathing."
He was rushed into surgery, but did not make it.
"He was just an all-around great person," Alisha said. "He always had a smile on his face, and he was always goofy and he was always making everybody laugh."
Now, Alisha and Kaymin have to learn to live without Felipe, who was the provider for their family. A GoFundMe has been set up for the family and so far over $50,000 has been raised.
This is an absolute tragedy. Let's send prayers to Alisha and Kaymin during their time of grief.
Join our list
Subscribe to our mailing list and get interesting stuff and updates to your email inbox.