Dad punches kindergarten teacher for smothering and shaking young child
|
What would you do if you saw live footage of a kindergarten teacher mistreating your child?
I know how I would react, and I think I can take a fairly good guess as to the road most parents would go down. After all, our children are our most treasured assets; we will do anything to protect them.
That's something one kindergarten teacher found out the hard way after being punched by the father of a little girl she was smothering with an apron.
According to reports, Mr Li dropped his daughter off at Qinghuamiao Kindergarten – located in China's central Hunan Province – on the morning of November 20.
Mr Li says his daughter had been in a bad mood that morning, so he watched her on the classroom CCTV monitor in case he needed to provide some personal comfort.
Instead, he bore witness to footage that has since been seen more than five million times online. It shows the girl's teacher, Ms Hu, pointing a wooden rod in an attempt to get her to put an apron on. When she refuses, Ms Hu hits her with the rod.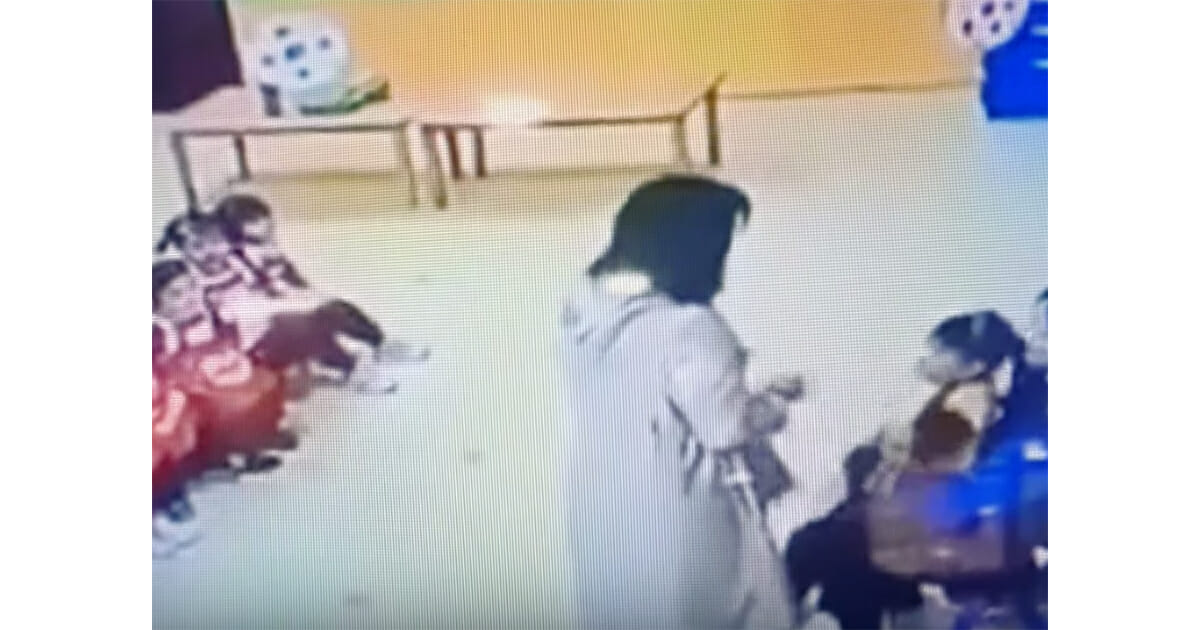 The footage then switches to another clip, one with a different teacher holding the girl on her lap to comfort her. Ms Hu soon returns though, once again to try and get her to wear the apron. She refuses again, and Ms Hu first shakes the child then tries to force the apron over her head.
It was at that point that Mr Li stormed into the classroom. He slapped, punched and kicked the teacher in front of the class, unleashing his anger in a flurry of blows.
Aftermath
Local authorities, who arrested both Mr Li and Ms Hu, say neither party agreed to settle the matter privately, which could have helped them avoid criminal charges.
Mr Li claims he refused that route because Ms Hu "showed no remorse".
"She refused to apologise," he said. "She didn't care about losing her job. Her attitude, and the attitude of her family, was vile, and I cannot accept that. I accept the consequences of my own actions, but this child-abusing teacher must be arrested too."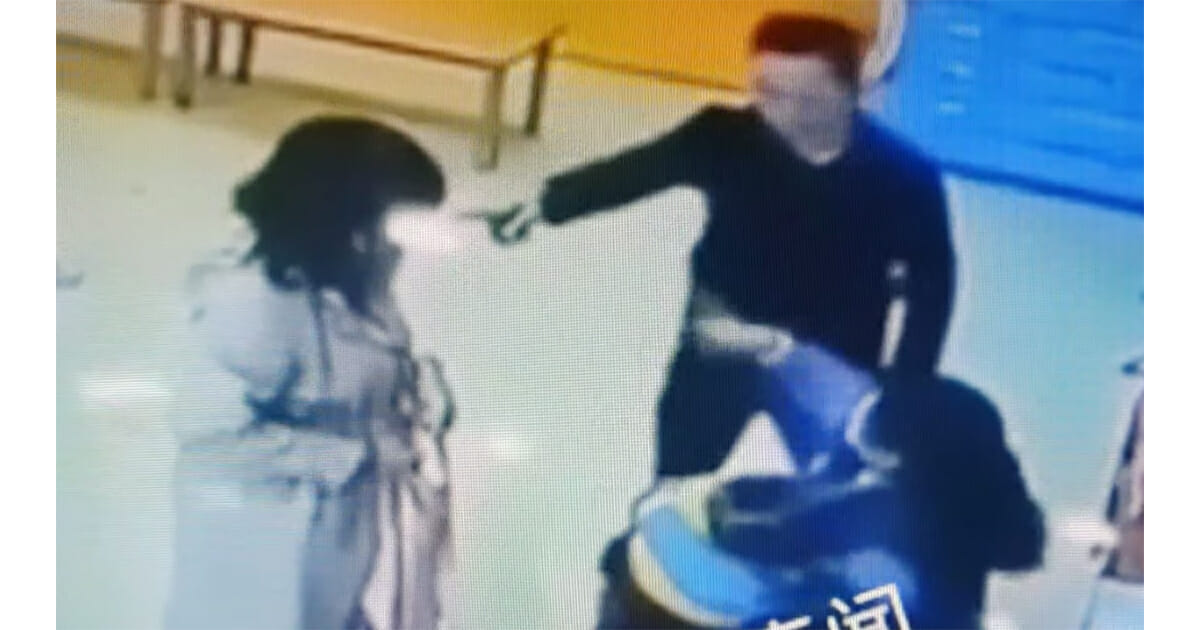 The school in question has reportedly dismissed Ms Hu, while local authorities have jailed her for 12 days and fined her 500 RMB ($71). She could yet end up with a lifetime teaching ban.
Mr Li, meanwhile, was jailed for a week and slapped with a fine of 200 RMB ($28).
I know violence should never be the answer, but I can at least understand why Mr Li acted in such a way.
The idea that anyone, especially someone charged with the care of children, would behave in such a way is unforgivable.
Share this article if you stand against all forms of abuse against children.
Join our list
Subscribe to our mailing list and get interesting stuff and updates to your email inbox.