Man hailed a hero after girl, 7, is found wandering alone in the snow wearing just a onesie
|
It was a shocking site for Tony Taylor while driving through his neighborhood during deadly low temperatures – a child wandering the streets wearing just a onesie and carrying a laptop.
She was found wandering the streets of Englewood, Chicago, on February 17, in freezing temperatures, wading through more than a foot of snow.
Tony said he drove past the child while he was with his 5-year-old daughter who pointed the girl out to him: "Daddy look at the little girl," his daughter said to him.
He stopped the car immediately and went over to the girl who was crying.
"She was just wearing a onesie, her feet were very cold, with a laptop in her hand," Tony told reporters. "I took my coat off, picked her up and called 911."
Tony then took to Facebook Live to try and trace her family asking: "Anybody know this little girl right here?"
Officers arrived a few minutes later and took the girl to hospital. She told police she left home on her own.
"She told me that, 'I don't want to go home to my mommy and daddy,'" Tony told ABC7 Chicago.
"When I put her in the car, it brought tears to my eyes," he said. "She just looked at me and said, 'Mr. Sir, I love you.' And I said, 'I love you too.'"
Tony was hailed a hero for his actions with 16th Ward Alderman Stephanie Coleman saying people don't realize how cold it is.
"We want to acknowledge, salute and honor you for being an angel and a hero, not only in Englewood. You saved a baby's life," she said to Tony.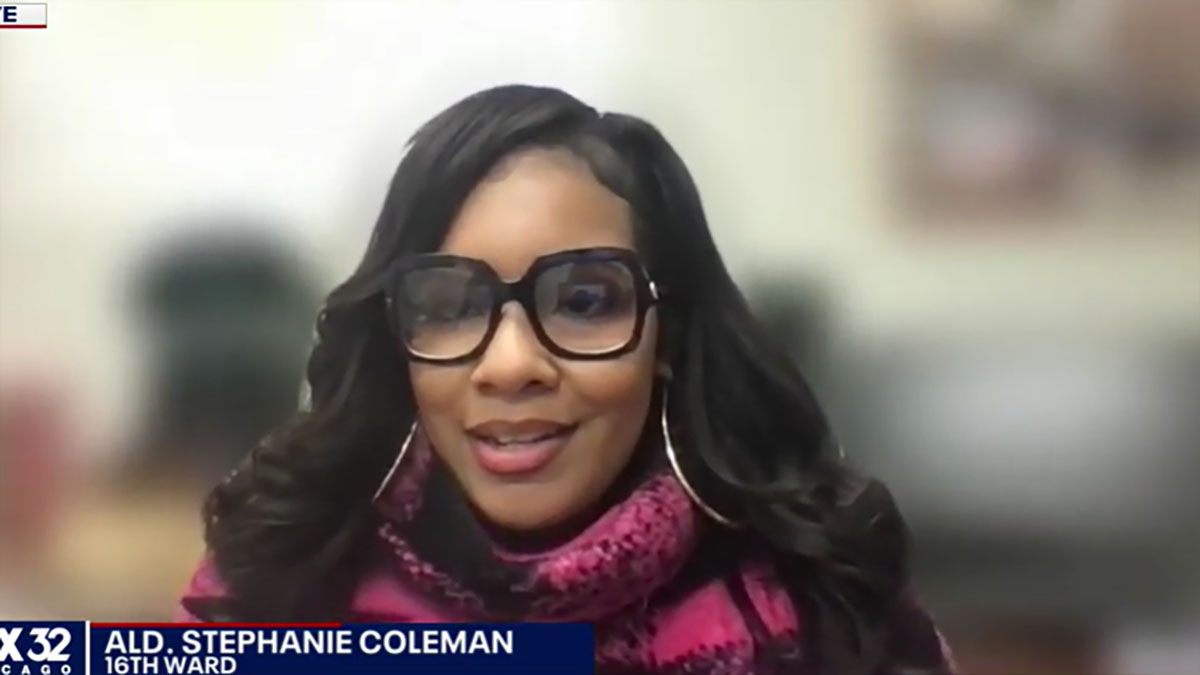 It's thought the little girl walked around a mile on her own, with no shoes on her feet.
"No one saw her walking? I don't understand that," Tony said. "When I was grabbing her foot, it's not like she was outside for five minutes. Her feet were, I mean, like icicles. She was just crying and crying and crying."
The girl's parents have been located and she has temporarily been placed with extended family while an investigation is carried out, police said.
This man deserves all the praise. I dread to think what could have happened if this child had been outside any longer in such freezing temperatures.
Help us thank this hero by sharing this story.