Mom's 'Blue Pumpkin' idea to help autistic trick-or-treaters goes viral this Halloween
|
It's Halloween, and all day kids will be knocking on your door asking for treats. We all know the rules: kids have to say "trick or treat!" when someone answers the door to get their share of candy.
It's a fun, simple ritual that kids across the country love. But some children have differences that can make the holiday fun difficult to enjoy. For instance, nonverbal children will have difficulty saying the words "trick or treat," and neighbors might not understand, creating uncomfortable situations.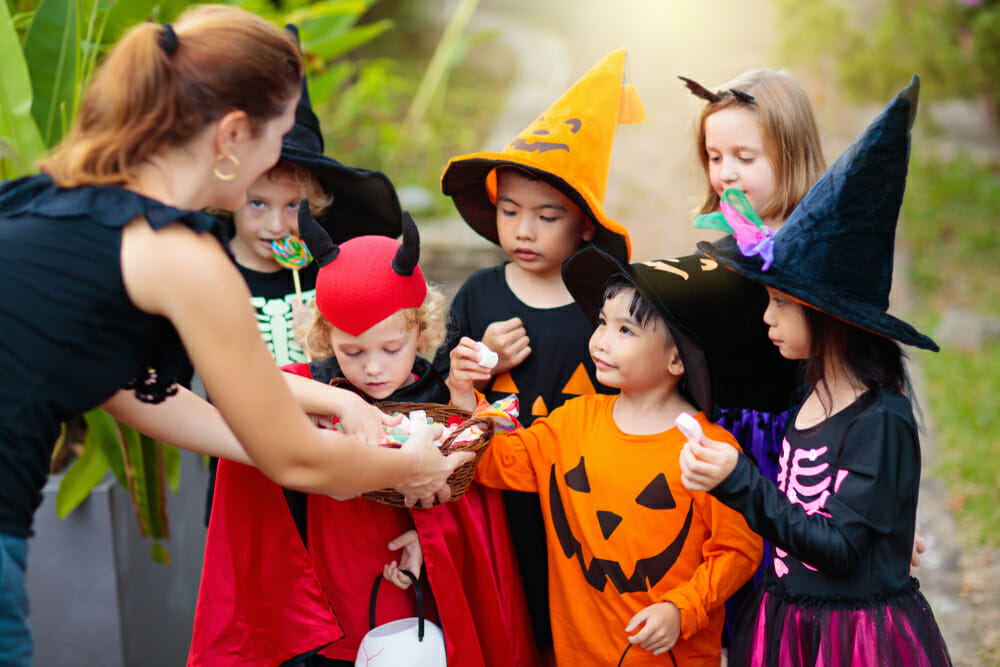 But this year one mom has launched a campaign to allow autistic children have as great a Halloween as possible.
When mom named Omairis Taylor took her 3-year-old son Luke trick-or-treating last Halloween, it wasn't a fun time for either of them.
Luke has autism and is nonverbal. According to his mom, well-meaning neighbors would constantly encourage him to say "trick or treat" before offering candy. Not only was it exhausting for her to have to keep explaining the situation, but her son became overwhelmed as well.
"He was getting frustrated, and it was just too much," Omairis told USA Today. "It was like an overload for him. They weren't being rude at all. Just trying to get the kids to enjoy the holiday. And I had to be like, 'Hey, my son is not being rude.'"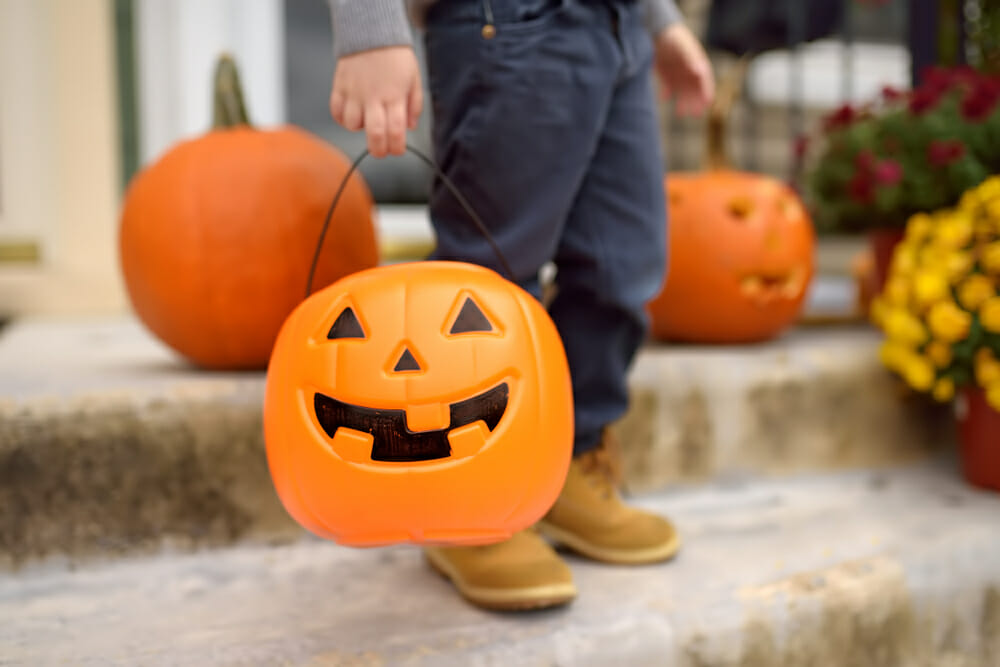 But Omairis was undeterred by that less-than-successful Halloween outing, and was determined to make this year's trick-or-treating trip better.
This year, in addition to thoroughly rehearsing the trick-or-treat process with Luke, she got him a blue pumpkin bucket for his candy. Blue is the autism awareness color, and Omairis hopes that the bucket will signal to neighbors that Luke isn't saying "trick or treat" because he's nonverbal.
Omairis wrote a Facebook post about the blue pumpkin to promote the idea and encourage understanding.
"This year we will be trying the BLUE BUCKET to signify he has autism. Please allow him (or anyone with a BLUE BUCKET) to enjoy this day," she wrote. "And don't worry I'll still say TRICK OR TREAT for him, I'll get my mom candy tax later."
"This holiday is hard enough without any added stress. Thank you in advance."
Her post has been shared over 157,000 times on Facebook since October 16. The idea has spread, with other communities promoting the "Blue Pumpkin Project" for autistic trick-or-treaters. (All this is separate from the "Teal Pumpkin Project," which is done for kids with food restrictions.)
Not everyone is a fan. Writing for the Washington Post, Jackie Spinner, another mom of a young autistic boy who has been through the trick-or-treat struggle, argues that the idea needlessly singles out autistic kids.
"He shouldn't have to tell a stranger he is autistic to get some chocolate," she writes. "Enough with the blue pumpkins."
She says it should be on homes giving out candy to be able to handle things properly: "Smile and hand out the candy. To a big kid, little kid, kid in a costume, kid not in a costume, kid who is verbal, kid who is nonverbal, kid who can hold it together, kid who can't hold it together. Just hand out the candy. Or turn your light off."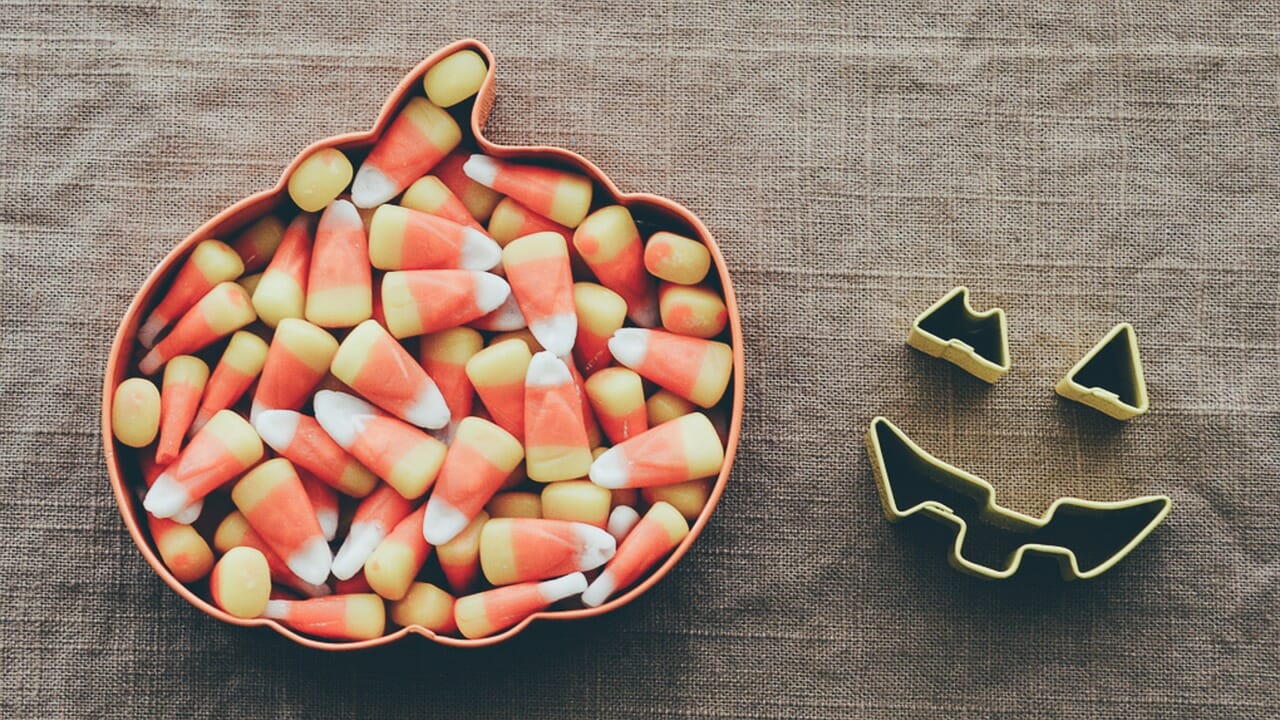 Still, the Autism Society of America called the blue pumpkins an "example of creating an adaptive, enjoyable experience" for a child with autism, and Omairis says the response has been overwhelmingly positive.
"Moms reaching out to me saying, 'I'm going through the same thing,'" she told USA Today. "Or, 'My son is 18, we've been through this.'"
So if you see a child with a blue pumpkin arrive at your door this Halloween, now you know what it means. But even if a child doesn't have a blue bucket, try to be understanding of a child's differences and struggles, and let them have a great Halloween their way.
What do you think of the Blue Pumpkin idea? Share this story and let us know!
Join our list
Subscribe to our mailing list and get interesting stuff and updates to your email inbox.