Parking lot turned into shelter for the homeless to sleep in overnight
|
While awareness of homelessness seems to be on the rise in general, none can say that it doesn't remain a serious issue.
Nor is it one that's going to get any better if left unchecked. In fact, it's only going to get worse.
It can be easy to dismiss when it's not your problem. After all, you work, you pay your bills, you have a roof over your head and food on the table.
Sadly, however, the downward spiral that culminates in homelessness is one that can affect us all; one of bad decisions, bad luck, and bad timing.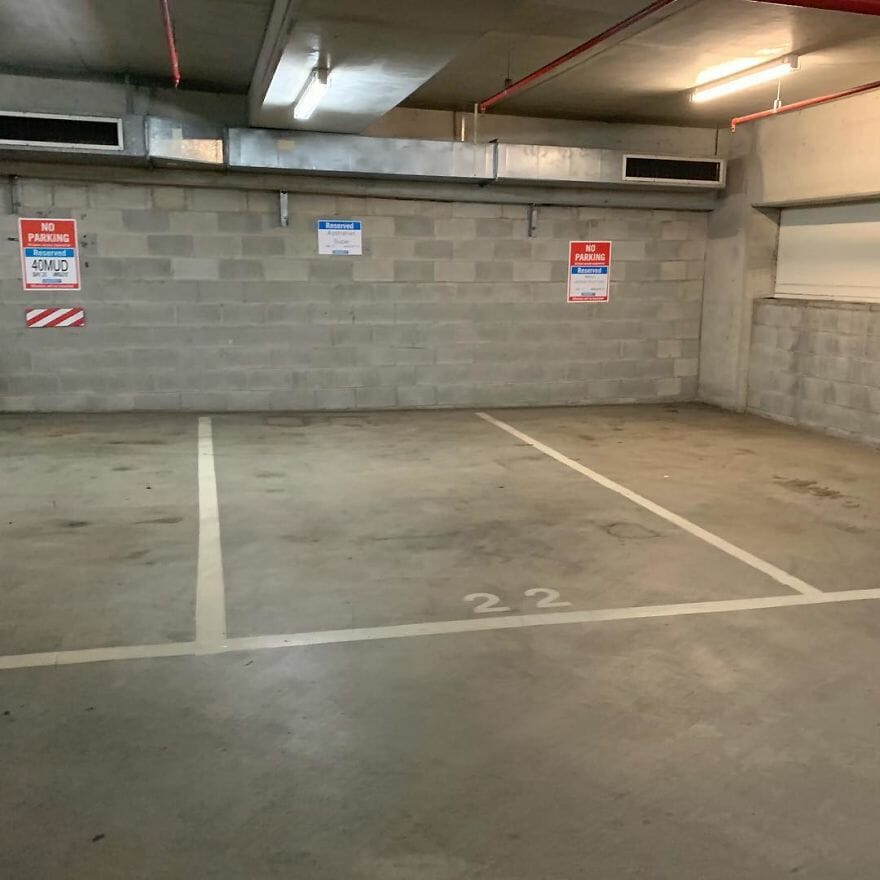 Which is why joining the fight against homelessness is more important than ever, and why the charities at the forefront of that fight really are worth praising.
Australian charity Beddown are certainly one of them. They developed the amazing idea of making shelters in places that are otherwise totally vacant at night – like parking lots, for example. The organization approached one of the largest car park operators around, Secure Parking, and asked them if they could stage a two-week trial in Brisbane.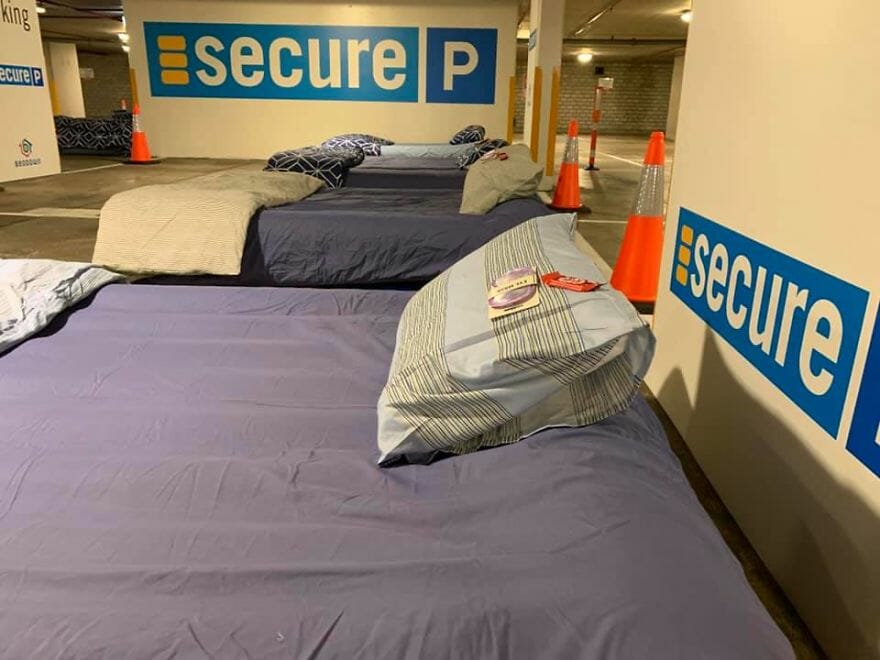 After gaining the necessary approval, a group of volunteers set about transforming an empty car park into a secure and safe space for homeless people.
The founder of Beddown, Norman McGillivray, says he came up with the idea after walking through an empty parking lot one night and wondering why it couldn't be used as a shelter for those who need it.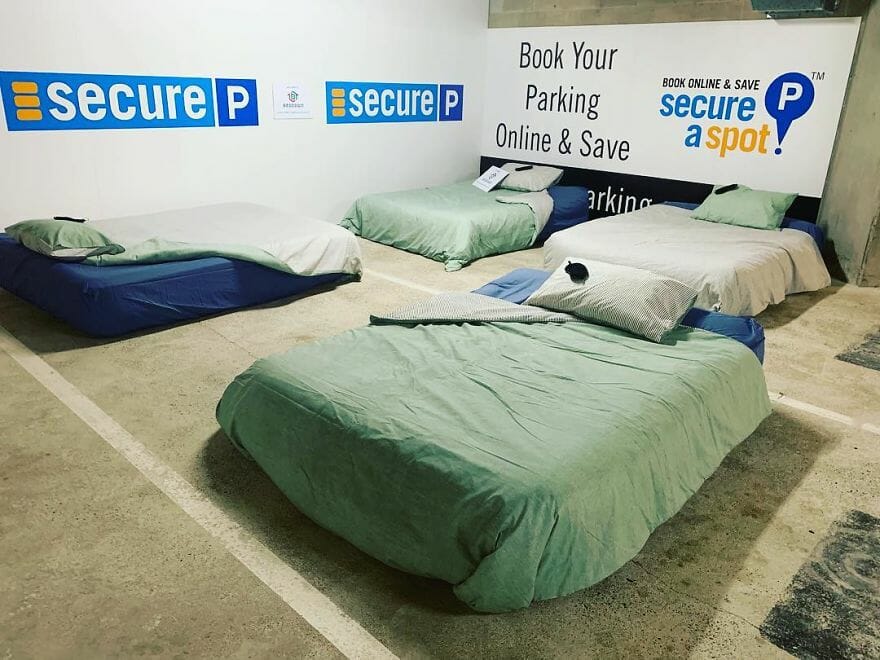 It might seem like a simple idea, but it's one that has the potential to make a huge difference. Not only are the homeless people who use the space at less risk of being harmed or robbed, but they're able to get a good night's rest instead of having to make do with sleeping rough wherever they might lay their head.
Beddown also provided multiple services to their residents during the trial, such as doctors, nurses, dentists, and hairdressers. They afforded them new clothing, cleaning facilities and access to social services.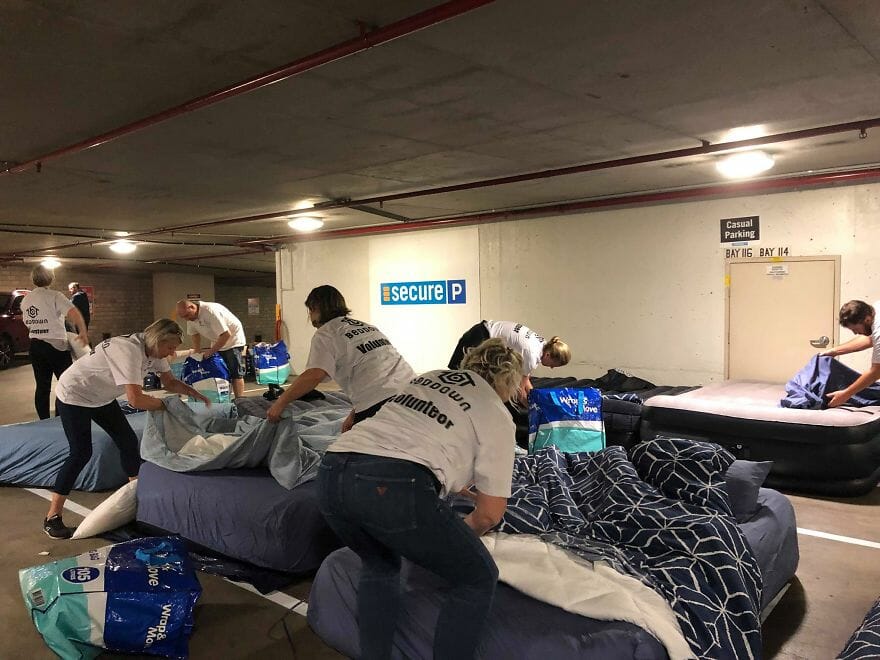 The creators of Beddown wrote on their Instagram page: "We will look to get as close as we can to a proper comfortable bed to provide the homeless with a great night's sleep is our ultimate goal.
"Sleep deprivation is a massive issue for our homeless, so being in a place that offers shelter and is safe, secure and comfortable we believe will have a big impact on those who use Beddown."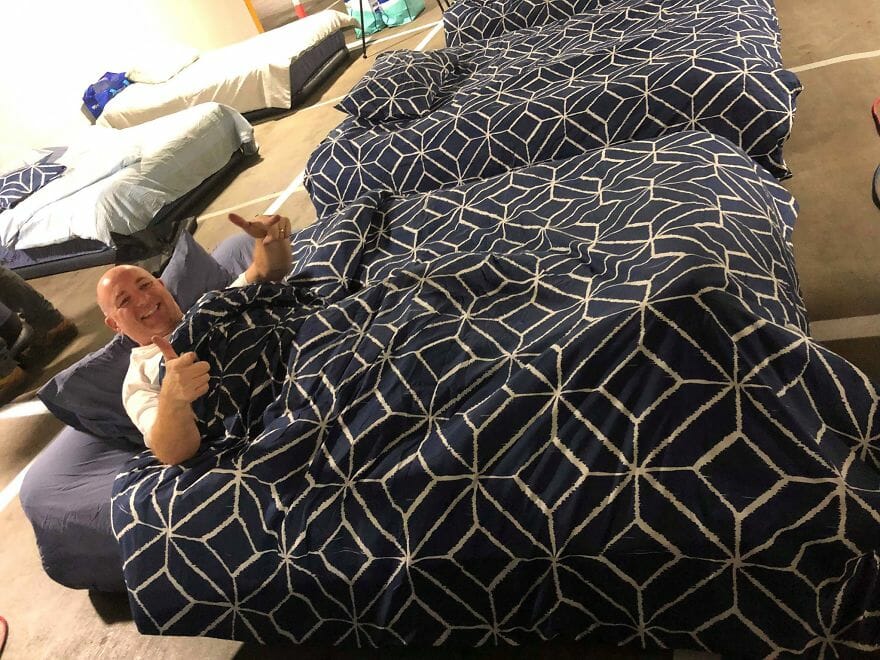 The statistics following the trial certainly seem promising. A total of 41 guests used Beddown over the two weeks, with the average person rating the sleep 4.5 out of 5 and the beds 4.5 out of 5. Meanwhile, 100% of the guests said they felt safe during their sleep.
The youngest person to attempt to access Beddown was just 15 years old.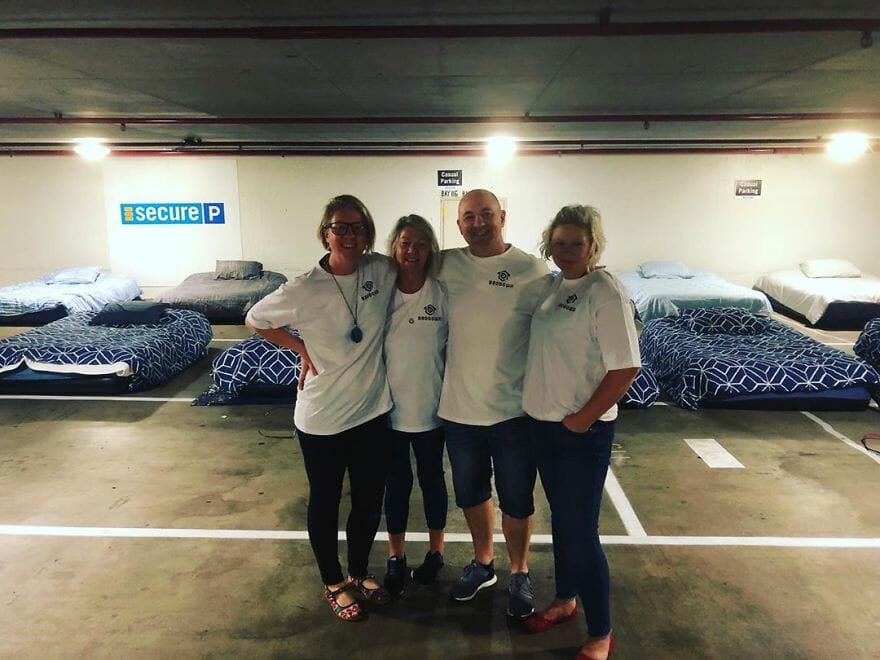 The Instagram page continued: "It was great to start bringing the Beddown vision to life last night with a group of our awesome volunteers for the Dry Run. Thank you to our awesome group of volunteers who came in late on a Saturday night to help us trial and set-up some beds.
"Although as expected we had a few challenges to overcome, it was awesome to start bringing Beddown to life. Beddown will provide an immediate response for those who sleep rough to access safe, secure shelter and access to a comfy bed and a great night's sleep.
"We will work with our other collaborative partners to provide long term solutions to transition our guests into accommodation, education and employment opportunities and ultimately put ourselves out of business (this is the vision)"
We think this is a fantastic idea. People who have lost everything need help to get back on their feet, or at the very least comfort and care where it can be given.
Share this is you think Beddown is a great initiative.
Join our list
Subscribe to our mailing list and get interesting stuff and updates to your email inbox.