Police discover 26 children behind 'false wall' during welfare check
|
This week police in Colorado Springs, Colorado raided two day care centers licensed to the same operator. At one of the centers, police discovered a "false wall" and behind it 26 children under the age of three and two adults.
"I just have this horrible feeling in my stomach, in the pit of my stomach," one parent told KKTV. "I'm really hoping nothing more nefarious has been going on and that in fact, it is an overcrowding issue which is bad enough as it is. I wouldn't have brought him there knowing that."
Colorado Springs Police were responding to a welfare check at Play Mountain Place when they made the disturbing discovery. When police arrived at the residence they attempted to speak with the owner, but she "refused to cooperate with officers."
While inside, officers did not see any sign of children—officers responded after several complaints the day care was housing more children than they were permitted—but they heard them.
A further investigation revealed the false wall.
"During their investigation, officers found a false wall that led to the home's basement," the police said in a statement. "When officers walked down the stairs, they located two adults and 26 kids inside a finished basement, all of who were under the age of three-years-old."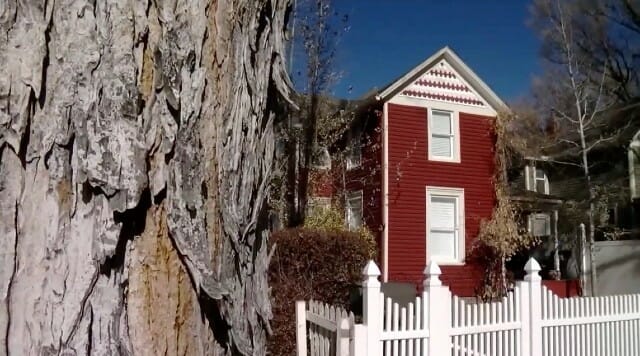 Arrangements were made for parents to pick up their children and three adult day care workers were initially arrested, but the charges were later dropped pending a further investigation.
The owner, 58-year-old Faith, was not arrested, pending "appropriate" charges.
The day care center had its license suspended. The license authorized Play Mountain Place to care for six children, but at the time of the welfare check there were 26 children at the center.
As parents arrived to pick up their children from Play Mountain Place, many were shocked and described it as an "excellent facility."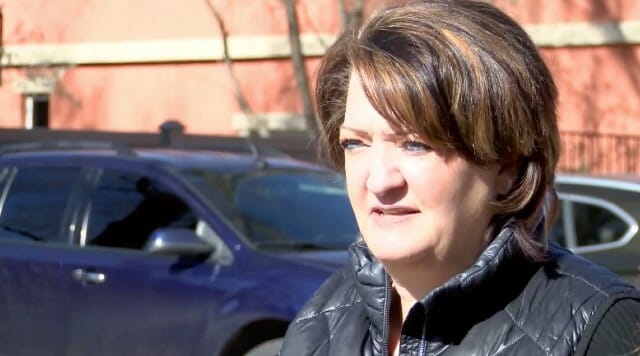 "But I'm not sure what's going on right now. Hopefully, they can just get it fixed so we can get our kids started over again."
One woman described the moment she picked up her child from the "small, dingy room."
The room smelled of unchanged diapers and several of the kids were crying- everything was the exact antithesis of everything I had been led to believe my child was experiencing during the days they spent at Play Mountain. My immediate hope was that this was a one-time thing, but in the corner of the basement there were cubbies with children's names on them holding diapers, including my own child's, leading me to believe this is a place they had regularly spent time.
"It never seemed chaotic," Betsy Murphy, a mother whose two-year-old attended Play Mountain Place, told The Gazette. "I've been to a hundred day cares, and they are gross. This one wasn't. It was calm, clean and wonderful."
However, she did begin to question things when her son recently became "clingy" and asked her not to take him to the "little house" or "downstairs."
A second day care center, Counterpoint School, owned by Faith was raided the day after police visited Play Mountain Place. Counterpoint, which was authorized to care for 122 children, was closed and parents were told to pick up their children.
Now parents, who never suspected a thing about Play Mountain Place or Counterpoint, are left trying to find care for their children.
Parents were given very little details about the closure.
"I want to know if there is something going on that my child was exposed to. I think that's a basic question: 'Why did you get your license taken away and why are you being investigated?" Rob Francis said.
This is bizarre situation is still under investigation, but I hope parents receive the answers they are looking for.
I can't imagine finding out that my child was being cared for in any other way than advertised.
Share this to remind everyone to always double check the facilities you trust your children with.
Join our list
Subscribe to our mailing list and get interesting stuff and updates to your email inbox.