Pupils "walked over unconscious" boy, 8, days before he died by suicide
|
Bullying amongst children might be considered commonplace, but it's never something that can be brushed aside.
On the contrary, it's a blight that we should all be actively trying to end once and for all. After all, bullying can have serious consequences, particular when present amongst kids.
A bullied boy knocked unconscious was stepped over by numerous other pupils just two days before he took his own life, according to reports.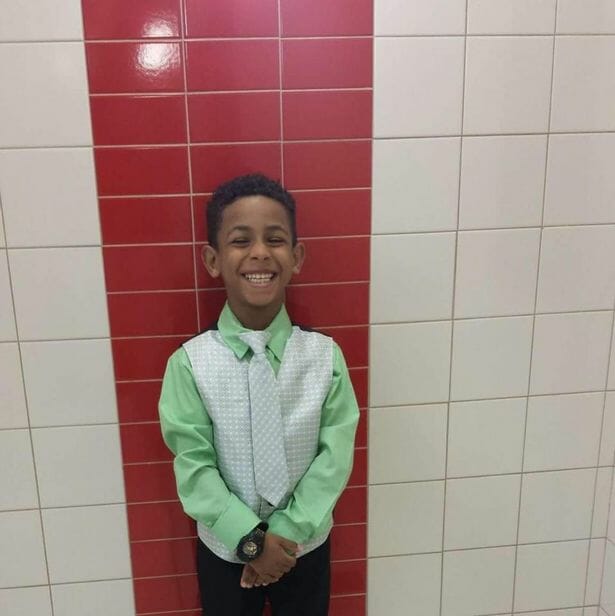 CCTV footage shows Gabriel Taye being struck to the ground at Carson Elementary School in Ohio, U.S. in 2017.
The eight-year-old boy lay motionless on the floor, with other kids simply stepping over him. A few stopped only to poke and prod his body.
As per reports, it's alleged it was several minutes before an assistant head teacher came to his aid.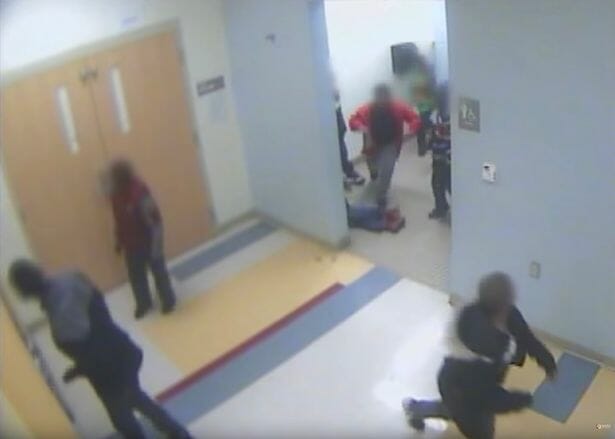 It was just two days later that Gabriel was found dead beside his bunk bed by his mom Cornelia Reynolds.
The boy's parents allege that neither Gabriel nor his school told them that he had been attacked. They say they were told he had simply fainted.
As per the Washington Post, the school insist Gabriel didn't tell them he had been assaulted and had no visible injuries.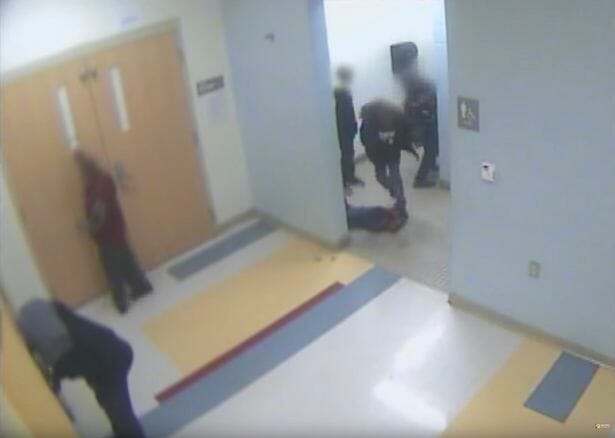 The case has gained notoriety two years after Gabriel's tragic death, as his parents press their wrongful-death lawsuit before the U.S. Court of Appeals for the 6th Circuit.
Jennifer L. Branch, prosecutor in the case, says the school should be held responsible, according to Courthouse News Service.
"These parents had no idea how dangerous his third-grade school was.
"These parents had no idea what was going on at Carson Elementary School."
The lawsuit alleges that Gabriel had been targeted by bullies before and was hit twice. Lawyers defending Carson Elementary School, however, claim the school is immune from liability because they shoulder no responsibility to eliminate violence amongst students.
Cincinnati homicide Detective Eric Karaguleff told the Washington Post after watching CCTV footage of the attack that Gabriel lay prone on the floor for five minutes while others nudged and mocked him.
"I witnessed behavior that in my belief is bullying and could even rise to the level of criminal assault but due to the apparent age of the children involved my current opinion is it could be better dealt with appropriately at the school level," Mr Karaguleff wrote.
Gabriel's story
According to the Daily Mirror's report, Gabriel told his mom that he remembered falling and hurting his stomach. He was taken to hospital later that night, only for doctors to diagnose him with a gastrointestinal issue.
The eight-year-old was kept home from school the next day but sent back in the day after that.
Rest in peace, little Gabriel. An innocent soul taken from the world far too soon.
We can only hope the parents can find some peace moving forward. All our thoughts and prayers are with them at this moment.
Share this article on Facebook if you, too, want to send your thoughts.
Join our list
Subscribe to our mailing list and get interesting stuff and updates to your email inbox.