Texas policeman comforts fallen horse partner in her final moments
|
Having a horse as your best friend is something very special indeed.
By nature, they are very different from the other animals and pets we meet in our daily lives. A horse's behaviour is closer to a human's than one might think.
It's incredibly unique how human and horses can learn to bond, to follow or lead one another and establish a partnership based on trust.
Five years ago, an emotional photograph was taken that really proves the truth of this.
The moving image depicts a Houston police officer comforting his police horse partner during her final moments of life. 
The horse, a six-year-old Tennesee Walker named Charlotte, died in December 2015 while patrolling with her rider, Officer D. Herrejon.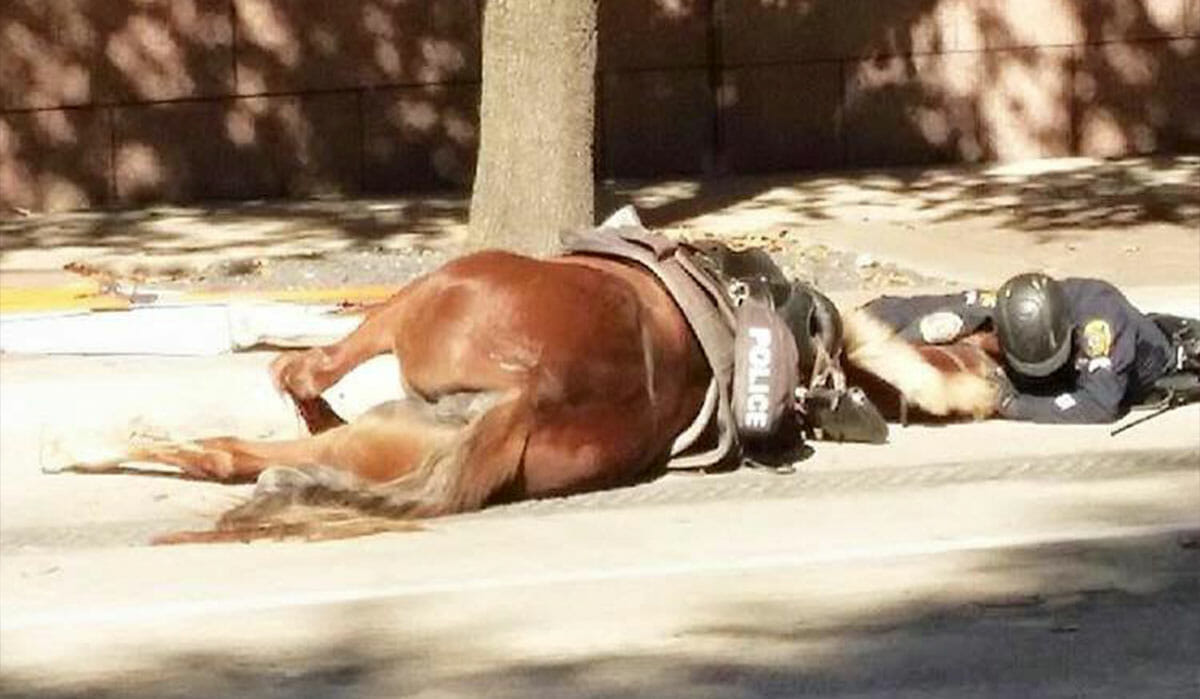 According to WTSP, Charlotte was spooked by a passing cement truck. That caused her to spin around and, after fleeing in panic, she was hit by another vehicle. Officer D. Herrejon immediately realized the severity of the injuries and understood Charlotte wasn't going to make it.
Officer Herrejon did his best to comfort Charlotte in her final moments, holding her head to his chest as she passed away on the street. A passerby took a heartbreaking photograph on scene and it really shows the powerful bond some people share with our animal friends.
Herrejon was taken to the hospital after the incident but didn't survive her serious injuries.
The Houston PD released a statement about Charlotte:
Charlotte came to HPD as an unstarted 2-year old Tennessee Walker from Oklahoma. She thrived in HPD Mounted Patrol's barefoot and natural horsemanship programs. She passed her evaluation period with flying colors and was working the streets of Downtown Houston within a short time of being started under saddle. She loved her job and was always ready to go to work putting bad guys in jail or giving nuzzles to children. She served the citizens of Houston for 4 years.
She will be missed.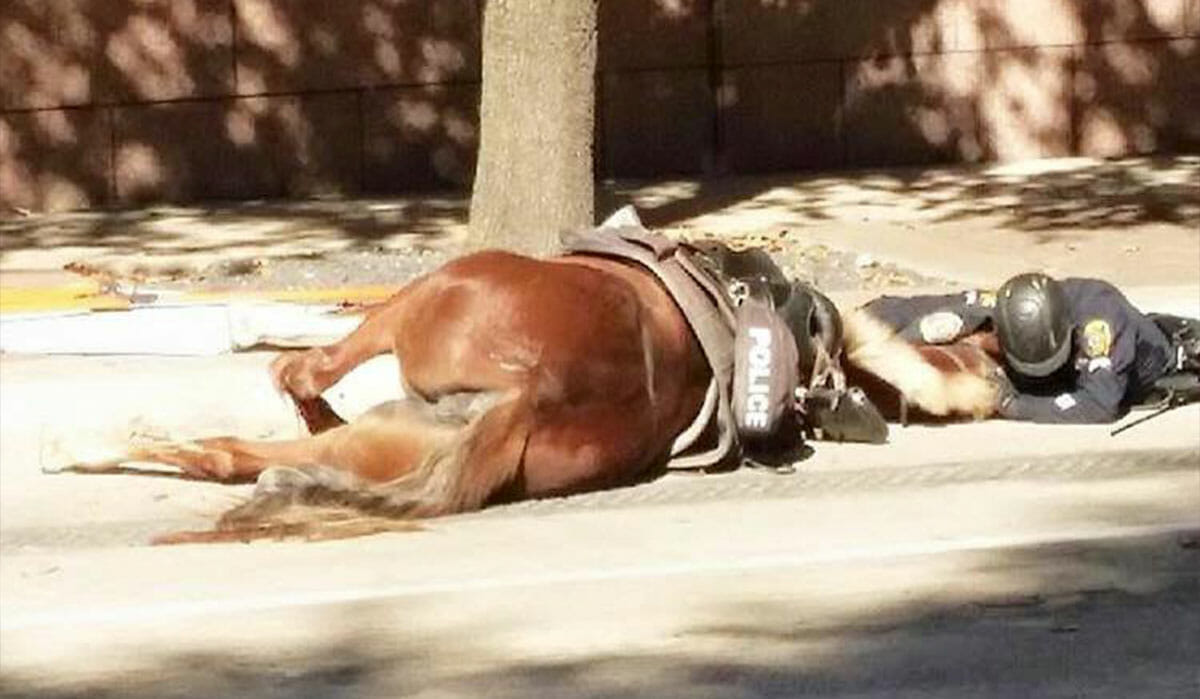 As I wrote before, this news story was originally published in 2015. But I saw it recently and I felt that it was so moving I had share it with all of you today, old and new.
I really admire the heart & strength of this officer because as you know, when you lose an animal, to be with them during their last breath is a heartbreaking & tough thing to do.
Please help me share this story to keep Charlotte's memory alive. 🐴❤️ RIP Charlotte.
Join our list
Subscribe to our mailing list and get interesting stuff and updates to your email inbox.