Town honors hospital worker with Down syndrome after 27-year career
|
Bobby Henry might have been born with Down syndrome, but let no one tell you he's ever let life get him down.
A 27-year employee of McLane Children's Hospital, Henry has carved a reputation for himself as a hard worker and a reliable figure.
Which is why it's wholly deserved that he's reportedly had a day named after him by the mayor of Temple, Texas.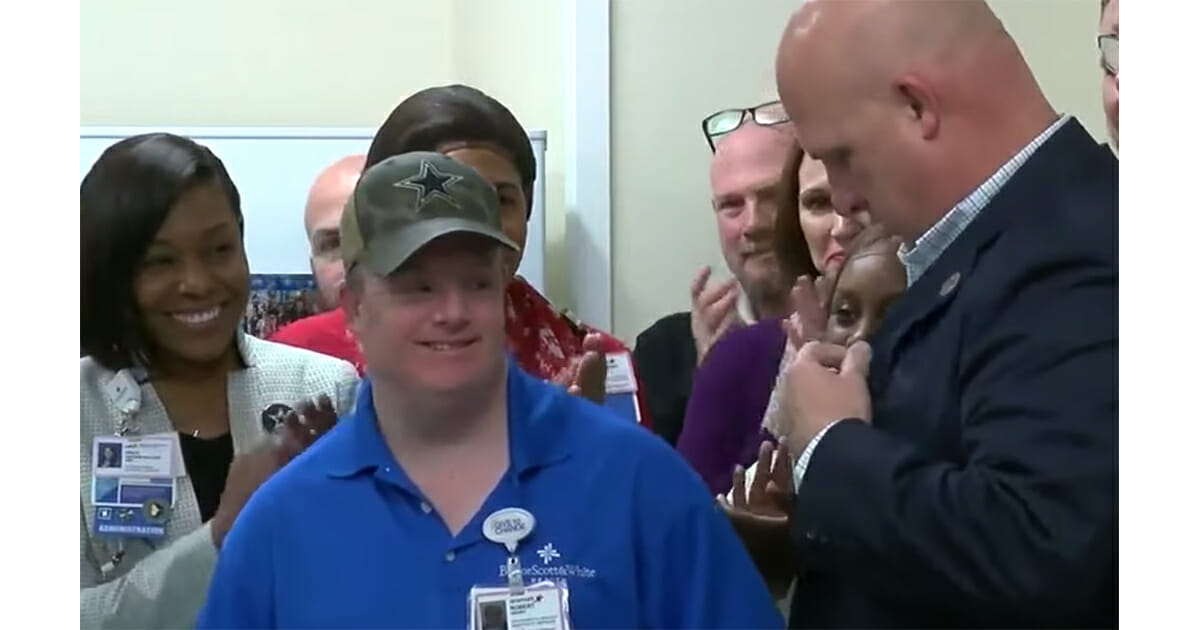 WCPO say that it's been declared October 28 will henceforth be known as "Bobby Henry Day" in honor of his tireless work.
Henry is apparently one of the most dedicated and punctual employees at the hospital. Mayor Tim Davis' declaration comes during National Disability Employment Awareness Month.
Henry is also a huge Dallas Cowboys fan and received a helmet signed by wide receiver Amari Cooper.
Way to go Bobby! We're so happy for you and the way you inspire others.
Share this article if you think Bobby Henry deserves praise.
Join our list
Subscribe to our mailing list and get interesting stuff and updates to your email inbox.