UPS driver killed in police shootout was on his first day as a solo driver
|
Friends and family are mourning the loss of Frank Ordonez, the UPS driver who was killed Thursday after being taken hostage by two armed robbers.
According to reports, Thursday was the first day Ordonez was allowed to drive a UPS vehicle by himself. He had worked for the company for five years, but had only recently completed training to become a driver.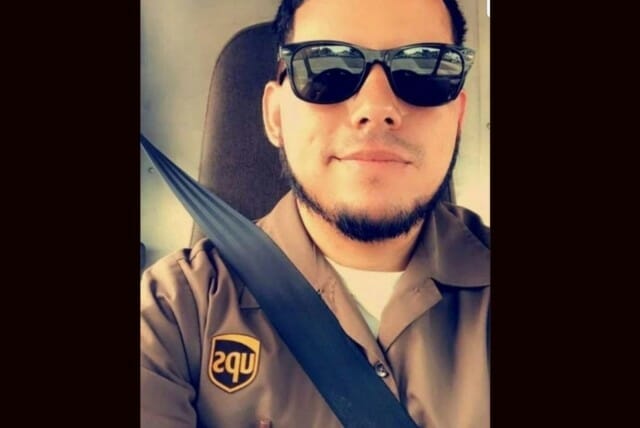 The high-speed police pursuit that ended with four people dead, began in Coral Gables, Florida, when two armed suspects robbed a jewelry store shortly after 4 p.m.
The suspects exchanged gunfire with a store employee before they fled the store and hijacked a UPS vehicle with Ordonez inside.
The two armed robbers then led police on a high-speed chase before encountering traffic at an intersection. Police exited their vehicles and used bystanders' vehicles as cover while they exchanged gunfire with the suspects.
Ordonez and a bystander in their car were shot and killed. The two suspects were also killed in the shootout. At this point in the investigation it is unclear if Ordonez or the bystander were struck by police bullets.
"The armed suspects engaged law enforcement, opened fire, there was exchanged fire between law enforcement and the suspects and unfortunately the suspects are now deceased but two additional innocent civilians were also deceased," George Piro of the FBI said in a news conference.
Joe Merino, Ordonez's stepfather, watched the pursuit live on television and didn't realize his son was inside the UPS vehicle.
"I understand they're both dead, they were shot dead, and I'm not a violent person, I'm a rational person, I reason things out, but from one one human being to another, I'm glad they're dead," he told NBC Miami.
UPS issued a statement saying they were "deeply saddened" and sent condolences to the victim's family. A GoFundMe was also created by a New York UPS driver to aid Ordonez's family with any expenses.
Ordonez left behind two young daughters.
I can't even put into words how sad this makes me. Two innocent people had to die because of the actions of someone else.
Share this to send your condolences to Frank's family.
Join our list
Subscribe to our mailing list and get interesting stuff and updates to your email inbox.