Woman builds pub in back yard to stop husband leaving for beers
|
I can't tell you the amount of times I've told my girlfriend I'm going to the pub to have some beers with the boys and she's smiled and said "OK, have fun".
I can't tell you because it's never happened.
In all honesty I think my girlfriend would be perfectly content to live in a world where pubs and bars didn't exist, or at least where 'guys only' gatherings were prohibited.
Even she, however, wouldn't go so far as to build me my own pub in our backyard just to stop me from venturing the local boozer.
It turns out one woman was prepared to go to such lengths, though. As per reports, Jayne Tapper came up with the perfect solution to keep her husband where she could see him: by building a bar called the 'Doghouse Inn'.
The mom of three, from Devon, England, said: "My husband Paul, an engineer, had always loved popping down to our local, and I could never seem to keep him at home.
"And so I got thinking – why not create my own pub, become my own lady and then I can really tell people – my husband's in the doghouse!
"We'd had to get the garden levelled out anyway, which had been expensive, over £15,000, and it seemed like the perfect opportunity for me to play out what I'd always wanted.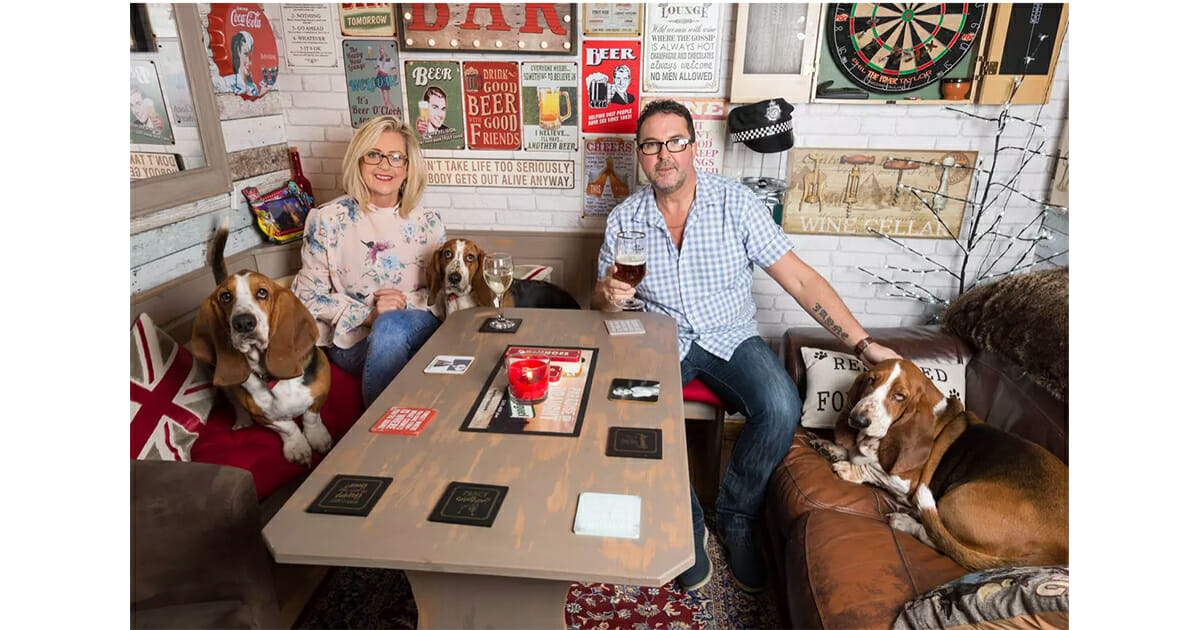 "He won't want to go to the local anymore – we have three basset hounds and a mate was able to create us a sign for the front of the pub, with one of our dogs, Rufus on.
"Then I worked on making it like a proper pub – because to start with, it was just like a log house. But I wanted people to be astounded so we continued to transform it into a mini pub."
And transform it they did. The pub has insulation, a church pew, and even a space invader game. What's more, Paul and Jayne reckon they actually save quite a bit of money now that they go to their yard instead of going out.
Well, that's certainly a man cave and a half. I can't wait to show this to my missus when I get home.
Share this article if you, too, would like a pub at the end of your garden.
Join our list
Subscribe to our mailing list and get interesting stuff and updates to your email inbox.