Woman pays for strangers' groceries on Thanksgiving — they have no idea it's pop star Sia
|
Thanksgiving was last weekend—a time when many people feel grateful for what they have and decide to give back to those less fortunate.
It's a time for being selfless, to help others without expecting anything in return. Many people give anonymously.
But amazingly, one worldwide pop star was able to go into a store, pay for everyone's groceries, and still be completely unknown.
That's because that pop star was Sia, who is best known for looking like this: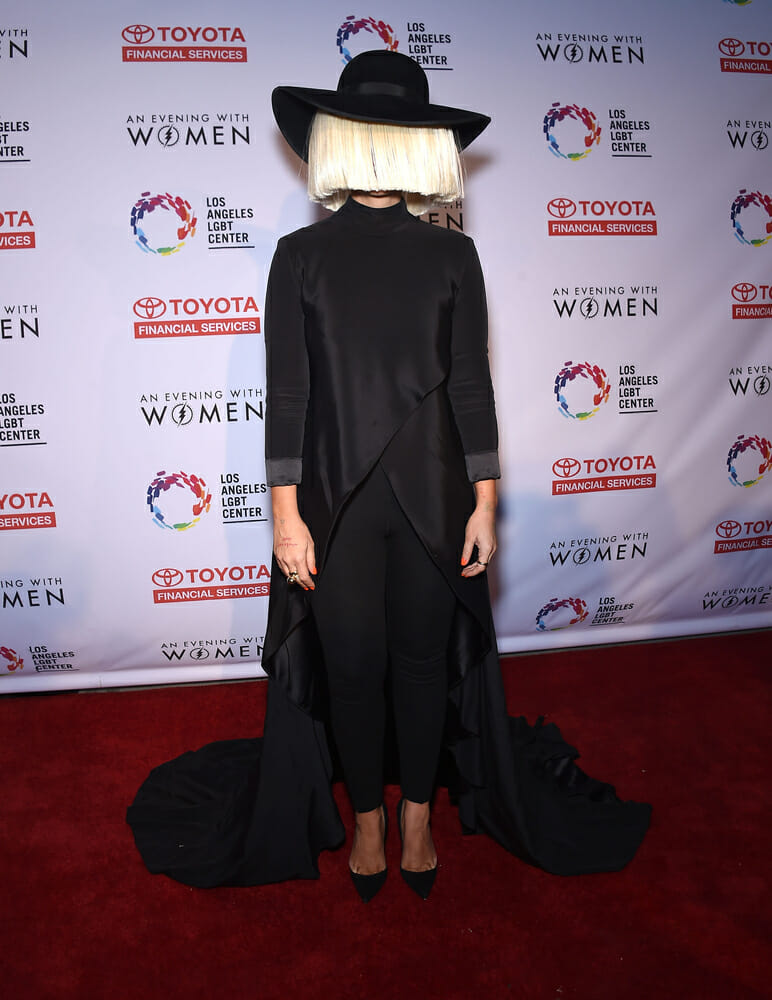 In public appearances, the chart-topping singer is known for wearing an eccentric face-covering wig to protect her privacy.
So you may not know Sia's face, but you've definitely heard her hit songs like "Chandelier."
Despite being one of today's best-selling pop stars, few people would recognize her face… which made it so funny when Sia decided to give back.
On Thanksgiving day, Sia visited a Walmart and TJ Maxx in Palm Springs, California, and paid for all the items of everyone on line. It was an amazing holiday surprise for these shoppers.
According to Vanity Fair, she told the strangers she was a recent lottery winner named Ceci… and the unsuspecting strangers believed her.
It's funny how for Sia to become unrecognizable, the best thing to do was show her real face!
Most people had no idea… except, according to Bored Panda, one fan did recognize her and asked for a photo, blowing her cover.
A good deed never goes unnoticed, even if a person does! Thank you, Sia, for making these people's Thanksgivings so special!
Share this inspiring story!
Join our list
Subscribe to our mailing list and get interesting stuff and updates to your email inbox.