WWII veteran receives a free haircut on his 100th birthday
|
We can all dream about reaching the fine old age of 100, it's a huge achievement but have any of us thought about how we would celebrate such a milestone birthday?
One World War II veteran thought of only one thing when he turned 100 – the promise of a free haircut made to him over a decade ago.
Manny "America" Ruiz even kept a signed contract from the Leucadia Barber Shop after the promise was made more than 15 years ago.
he Dallas-born army veteran couldn't wait to return to the barber shop, where he now lives in San Diego, California, as soon as he turned 100.
"I'm back, you never thought I'd be back, I want a free haircut, it was promised, start clipping," Manny announced when he returned to the barber shop on his special day.
Linda Zermeno at the Leucadia Barber Shop remember the promise saying: "A free hair cut when you turn 100 and you've been waiting for what? 17 or 18 years?" asked Linda, as per 11 Alive News.
To which Manny produces his written contract and reads: "I am entitled to a free cut when I reach one hundred years of age, it's legal document," said Manny jokingly.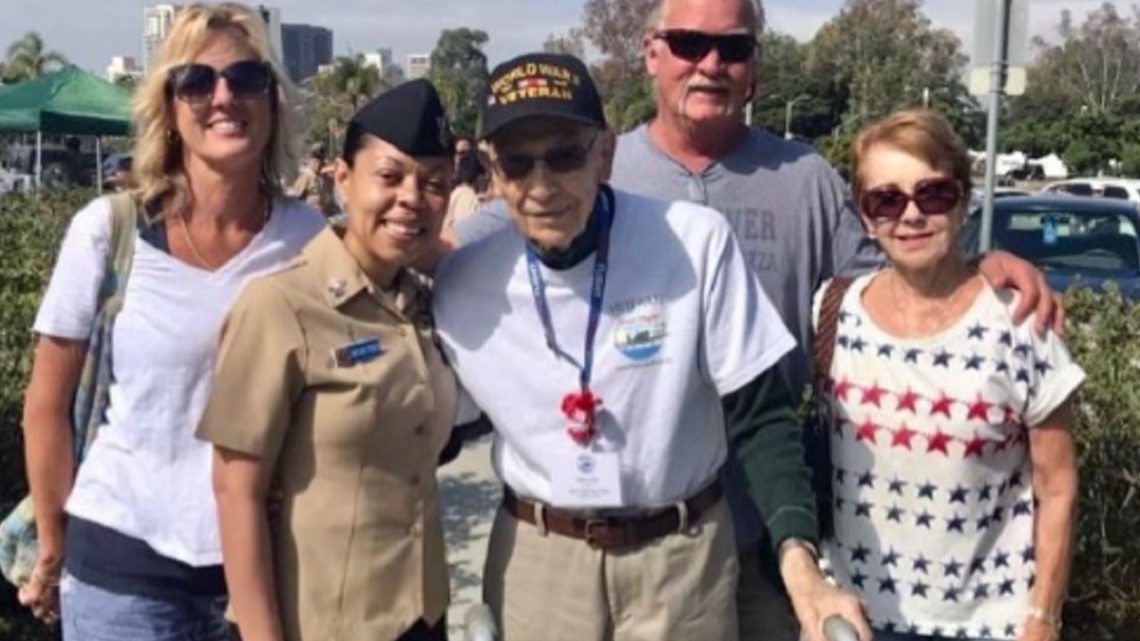 When Manny was young he moved to Minnesota and grew up in the farming communities around Minneapolis.
He met his wife Mona and they married in 1940. Together they had four children, five grandchildren and eight great grandchildren. Manny and Mona were married for 70 years until she passed away, as per 11 Alive News.
Manny worked as a railroad employee until World War II when he tried to join the Navy but as he couldn't swim his recruiter signed him up with the army.
"There I saw combat, I was there about a week and they made me the machine gunner," said Manny.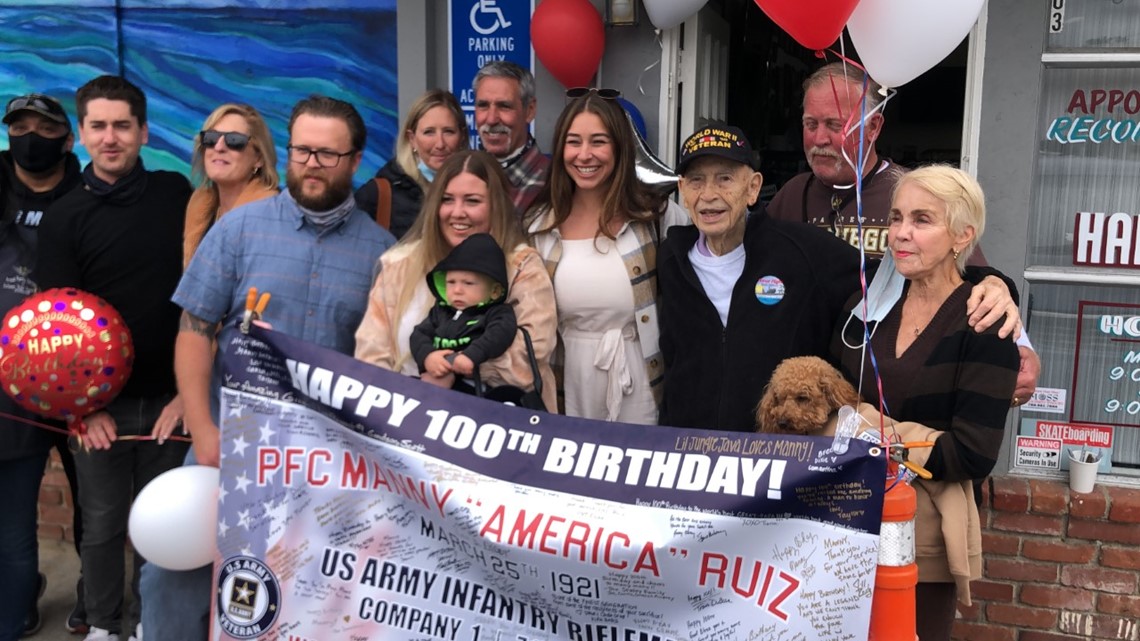 Manny took a nap in the barber's seat and woke up just in time to see his new free shave and trim surrounded by family and friends ready to toast the birthday boy.
"He is a true American hero, thank you grandpa. I love you, Happy Birthday," said grandson Scott Thompson who raised a glass of champagne.
Scott explained that because his grandpa doesn't have a middle name he started calling himself Manny "America" Ruiz.
"I'm so proud of my dad, my dad is just top notch," said Manny's daughter Karen.
She explained that the promise of a free haircut was important to her father.
"It's free, he was born in the depression, he was raised in the depression and this is his way of saying 'give me something free because I was born in the depression and I didn't have anything,'" said Karen.
Join our list
Subscribe to our mailing list and get interesting stuff and updates to your email inbox.