You can now buy a gigantic 99-can case of PBR
|
The weekend is coming, so it's time to restock your fridge with beer. You've got plenty of options depending on how much you plan to imbibe, from the basic six-pack to the 24-pack.
But if you really want to go all-in on buying your beer wholesale, PBR has quite a deal for you: a whopping 99-can pack.
Yes, this gigantic "limited edition family pack" (fun for the whole family!) is now available in stores across 15 states, packed with a mix of Pabst Blue Ribbon Original, Extra and Easy. 
It really puts that 77-can case of Natty Light to shame.
Sure, some beer snobs will scoff at the idea of even drinking one PBR, the stereotypical favorite of hipsters and dive bars, but if you walk into a college party or family barbecue hauling this enormous crate of beers, you're sure to be the hero.
And with the holidays right around the corner, this could be the perfect gift for the beer-loving uncle in your life.
Or you could always drink them all yourself. We're not judging.
PBR isn't the first to unveil a 99-pack. In fact, they got the idea from another beer maker, Austin Beerworks, who released one in 2014.
And, when Pabst's first mega-case came out, the brewery wasn't thrilled that PBR stole their idea.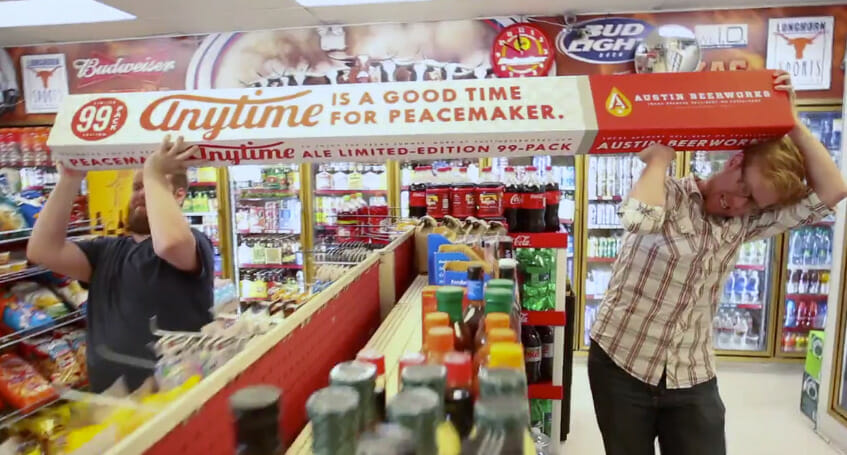 But the two came up with a peace agreement: PBR agreed to donate a fitting $9999.99 to the Central Texas Food Bank, a favorite and local charity of Austin Beerworks.
"Ideas are hard and they don't all stick," said Matt Bruhn, General Manager at Pabst Blue Ribbon. "The 99 pack was a chance for us to pay homage to a great idea, give the world more beer to enjoy responsibly over the holiday season and help a local community."
Know a beer fan who would love this ultimate case of PBR? Share this story!
Join our list
Subscribe to our mailing list and get interesting stuff and updates to your email inbox.